Christmas has just ended and now, it's all about planning the next New Year's party! Choosing a theme for your New Year's party can set the tone for the entire night, and acts as a prelude into the brand new year; it is a fun and exciting time that's all about reflecting on the past year while looking forward to craft new memories with loved ones. Your party's style should match this special sentiment from beginning to the end with a theme that spreads good cheer.
That is why there is always so much pressure and emphasis placed on throwing the best New Year's party, because you want your guests leaving the party, talking about how much fun they had until the next one.
Whether you're looking to plan a casual gathering or go all out with a formal celebration, these New Year's party themes will help you ring in the New Year the right way!
1) Midnight Breakfast Party Theme
You heard that right! You can finish off the year with your favorite meal ever; breakfast!
Serve up stacks of pancakes, extra bacon, and a glass of warm milk, for your breakfast-themed New Year party. Make it even more fun by encouraging guests to wear their pajamas to the festivities.
2) Game Night Party Theme
Bring out the old school board games, card games, and video games for a New Year's party full of laughter and friendly competition; award prizes for winners to keep things cheery and lively.
Do allow your guests to bring their own favorite games too so that everyone can get in on the fun.
3) Around the World Dinner Party Theme
Instead of throwing just any old New Year's dinner party, have a potluck that requires each guest to bring a dish from another cuisine around the world.
Do make sure that there are no replicas; meaning no two people should have the same cuisines. This is to ensure that your guests have a diverse range of foods to eat and sample.
This is an excellent idea because it allows friends to share their own heritage with each other, or try making new dishes that they've never made before.
4) Wine Tasting Party Theme
Round up some bottles of your favorite wine, and have a tasting party for your guests!
Whether it's a more casual event with everyone bringing their favorite bottle of wine, or you want to hire a sommelier for a more fancier bash, your guests will love sipping on thoughtfully chosen reds or whites all through the night.
Don't forget to whip up a cheese board and other finger foods too! Adding a mulled wine to the menu would also be a refined choice.
Alternatively, you and your friends can also sign up for a wine appreciation workshop; if setting and cleaning up after the party is a hassle for you, or you would like to know more in-depth details about your favorite wine.
5) Holiday Cookie Party Theme
If you did not attend any Christmas cookie parties before, then now's your chance to get your sugar fix!
Have everyone bake a batch of their favorite cookies, bring them to the party, swap it with each other, and munch on them all night long.
The cookies do not have to be holiday-themed, but if your Christmas decorations are still up, then might as well!
6) Dessert Party Theme
As the name suggests, get your guests to bring their favorite dessert to your bash, and supply a few of your own, along with coffee and ice cream.
Everyone will then be able to sample a little of each dish, and start the new year with a satisfied sweet tooth!
7) Black Light Party Theme
Also known as glow-in-the-dark parties, blacklight parties are ideal for people of all ages!
In order to make this party a success, cover your windows with black construction paper and then swap your regular light bulbs out for black light bulbs.
You can hang neon decorations near the black lights around your party set-up to add more color and vibrancy to this theme.
Don't forget to get your guests to wear neon-colored clothing too so that they will be entering the new year glowing; literally.
8) Tarot Card Reading Party Theme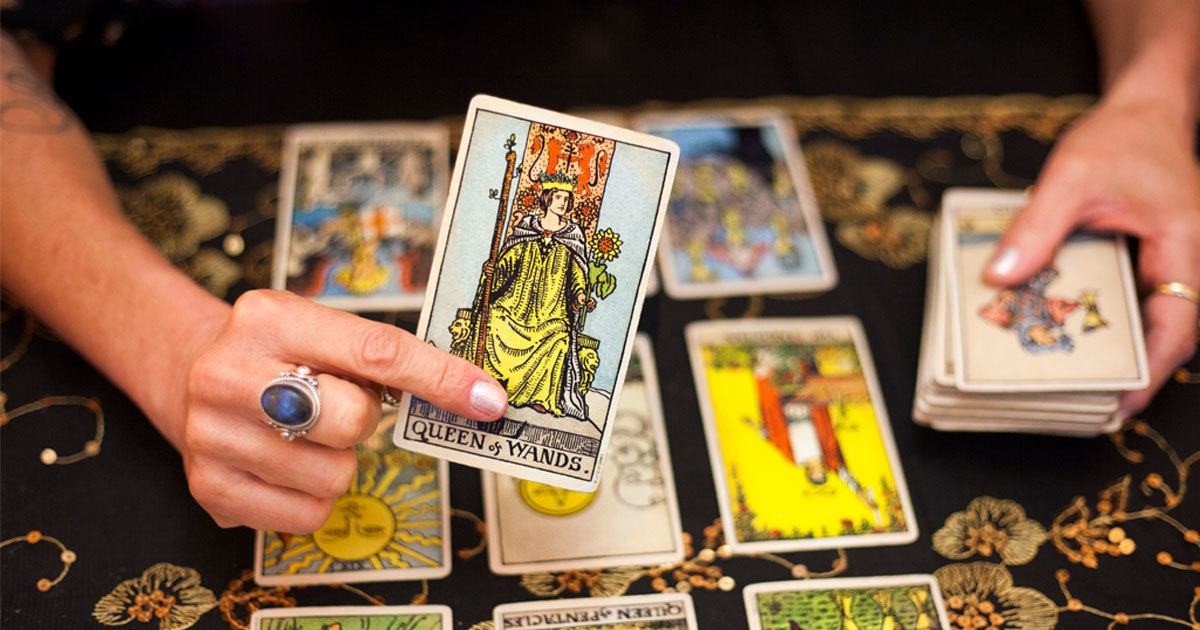 This is a fun and light-hearted New Year's party theme! Look to the cosmos to see what the new year has in store for you and your guests.
Hire a tarot card reader to come to your New Year's party and do short, fun readings with your guests.
Supply appetizers and drinks, and don't worry about conversation flow; everyone will be talking about their tarot card readings and predicting if they'll come true.
9) Cozy Pajama Party Theme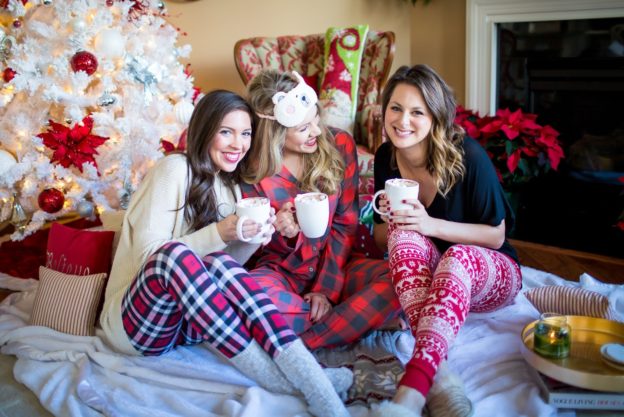 Comfort is key when at a party, especially one that will help kickstart the new year!
Invite your guests over to lounge in their holiday pajamas and slippers at your party, while sipping on hot chocolate, enjoying some dessert, and watching some gold old family movies.
10) Pie Party Theme
Pie is just about everyone's childhood holiday food, so why not center your whole New Year's party around the delicious dessert?
Nobody will be mad about going into 2020 with a slice or two cinnamon-spiced pie in their stomachs.
Supply a few options, such as a chocolate-flavored pie, vanilla-flavored; or perhaps some savory options like beef-pot pie,
11) Fondue Party Theme
When the weather is chilly, sometimes the only solution is cheese; not just a cheese board, but a piping hot bowl of fondue with plenty of bread, fruits, and vegetables to enjoy it with.
The options are limitless; you can opt for chocolate fondue and pair it with a variety of fruits such as strawberries and grapes! The more sour it is, the better; so that the sweetness of the fondue would be able to mask over it and add to a whole new dimension to its taste.
12) Holiday Movie Marathon Party Theme
Who says that you can't watch holiday movies after Christmas is over?
Have your party guests come over wearing some matching pajamas, set out a tub of popcorn and other festive snacks, then pop in a good Christmas movie to watch with your friends!
13) Decades Party Theme
Combining the fun of costume parties with the irresistible appeal of nostalgia; decades themed parties are as close to a sure thing as it gets. You don't have to ring in the new year wearing clothes from this decade! Throw a party where everyone dresses up from their favorite decade, and you might find yourself not only celebrating 2020, but 1920, 1950, and 1980 too.
To throw a decades party theme, just pick a decade.
Guests should come dressed in fashions from the era and be prepared to dance to period-appropriate music.
The 60s, 70s, and 80s are all great options for this party theme.
14) Champagne Party Theme
Toast the arrival of the new year all night long with some good company, and a champagne glass in your hand.
Think gold decorations, sparkling treats, and of course, lots of bubbly, fizzy champagne.
Give your party space a cheers-worthy look with gold, blush, and rose gold decorations. Set up a photo booth with a gold foil fringe curtain, champagne bottle balloons, and a "Happy New Year" banner to set the tone.
Distribute gold party hats to your guests to ensure no one's outfit falls flat. In addition, you can also create your very own bubbly bar with a variety of sparkling wines, mixers, and add-ons.
15) Karaoke Party Theme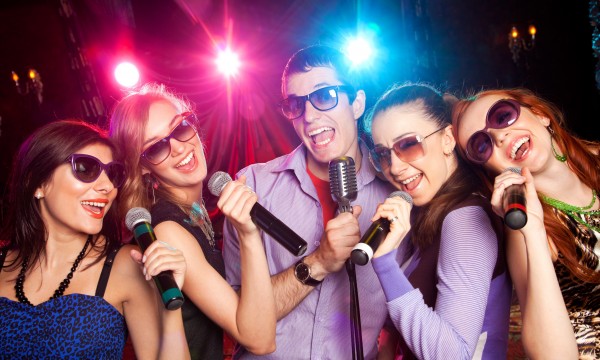 A karaoke party is a great party theme if you love music and singing. The main fun of a karaoke theme party is getting the opportunity to take the spotlight and belt out your favorite song lyrics.
Maybe you can sing well, or maybe you sound like a drowning dog; it does not matter. Karaoke is all about having a blast and singing like no one is listening, in a judgment-free zone.
Popular TV can lend itself well to a karaoke party; so why not consider throwing an American idol party, The Voice party, X-Factor party, or perhaps a Glee theme party?
16) Poker Night Party Theme
Gamble the night away without forfeiting tons of your hard-earned cash.
Have guests trade $20 for poker chips so no one is tempted to bet the farm, and serve plenty of finger foods and drinks.
If you win the jackpot, you're guaranteed bragging rights until the next New Year's party.
17) Apres-Ski Party Theme
Sre, this is Singapore; where there's no snow and no ski lodge fresh from the icy slopes. But apres-ski means "after ski", so you can definitely turn that vibe into a party theme.
For this theme to work, serve champagne and spiked hot chocolate. In addition, make sure its warm and cozy indoors to combat the chilly weather!
18) Potluck Party Theme
They say good food brings people closer together, so why not have a potluck party theme? Have your guests bring their favorite dish to the party!
Just ensure that you have an even number of main courses, sides, and desserts; which are all different, so that there won't be any replicas.
19) The Great Gatsby Party Theme
You may have heard that there ain't no party like a Gatsby party, because a Gatsby party don't stop until at least two people are dead and everyone is disillusioned with the Jazz Age as a whole… ok, that took a dark turn. But the point is, Gatsby-themed parties are excellent for anyone who isn't Gatsby or Daisy; a.k.a everyone on your guest list.
There's no point in doing a Great Gatsby New Year's party unless you pull out all the stops and use every trick up your sleeve to create a fantastic experience for your friends and family.
When you think of New Year, you certainly expect there to be plenty of drinks flowing and sweet concoctions of alcohol being made. So for your party, you're going to do the same!
Serve up some bubbly sweet champagne with a spread of finger food! Decorate your party space with gold glitter; anything that sparkles! This is a New Year's party after all, so there's no harm going all out for it!
20) Disco Party Theme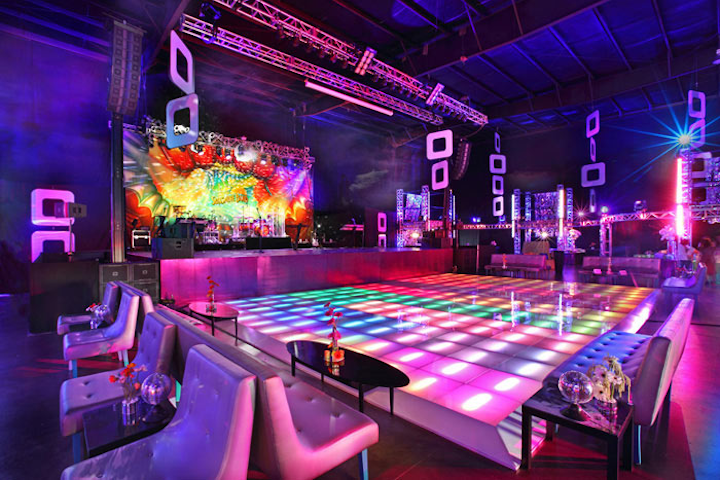 If you're looking to dance your way into the New Year, there's nothing more groovy than a disco-themed party, complete with a funky music from the 70's, gold maxi dresses and platform shoes, and of course, the all-essential sparkly disco ball to light up and get the party going on the dance floor.
You could host a dance-off competition on the dance floor and get your guests to bust off their best moves! Who knows, maybe the guy whom you thought couldn't dance is actually the best dancer you've ever seen!
21) Winter Wonderland Party Theme
Well, it's still chilly during this period. So why not party into an enchanting winter wonderland full of gorgeous snowflake decorations, silver sequin tablecloth, and pine garlands?
Don't forget to set up a cozy hot chocolate bar, with mini marshmallows to top it off!
Whatever party theme you choose, we're sure your guests would enjoy it and have a good time. Because after all, aren't New Year parties all about good company and catching up with old friends?