Bag Repairs Singapore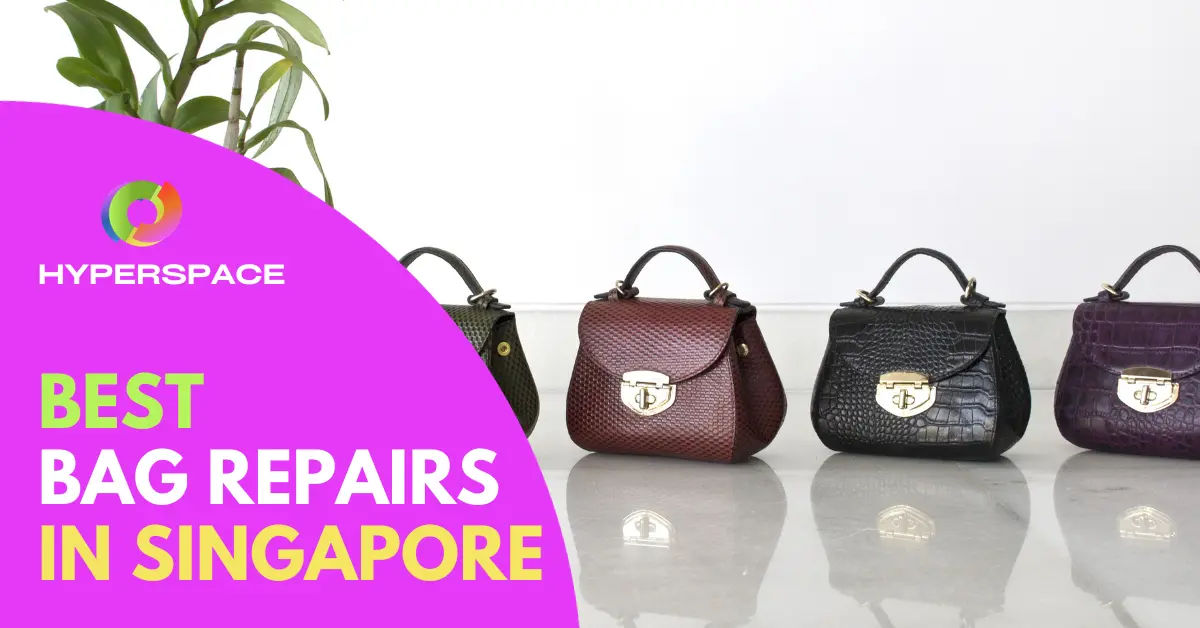 In the bustling city-state of Singapore, the importance of a reliable, well-crafted bag cannot be overstated.
The best bag repair shops in Singapore include Jeeves, Shukey, Cleanique, Honest Crafters, and Bagsbutler.
When selecting a bag repair shop in Singapore, take into account elements like customer reviews, expertise, reputation, and additional services offered.
Bag repairs in Singapore offer excellent services, guaranteeing the restoration of your valuable bags to their former glory, allowing them to serve you for years to come.
We've assembled a selection of the top professionals in the city, each known for their superior craftmanship and excellent customer service, to ensure your bags stay in prime condition, ready for any journey.
Quick Summary
Best bag repair shops in Singapore include Jeeves, Shukey, Cleanique, Honest Crafters, and Bagsbutler.
When choosing a bag repair shop in Singapore, consider factors such as customer reviews, expertise, reputation, and other services.
Bag repairs in Singapore provide top-notch services, ensuring your valuable bags regain their former glory and continue to serve your needs effectively.
Key Consideration Factors
When looking for a bag repair shop in Singapore, make sure to consider these important factors:
Customer reviews: Read reviews from previous customers to get an idea of their experiences and satisfaction with the services provided.
Expertise: Look for a shop that specializes in bag repairs, as they will have the necessary skills and knowledge to handle different types of bags and materials.
Reputation: A reputable repair shop is more likely to provide quality services and customer satisfaction.
Additional services: Consider if the shop offers any additional services such as cleaning, refurbishing, or customization to enhance your overall experience.
Best Bag Repairs Singapore
1) Cleanique
| | |
| --- | --- |
| Key Services: | Cleaning & preservation, color restoration/dyeing and repair for designer/travel bags |
| Website: | https://www.cleanique.com.sg/ |
| Address: | 304 Orchard Rd, #02-97C Lucky Plaza, Singapore 238863 |
| Phone: | +65 6887 3513 |
| E-mail: | cleanbags@cleanique.com.sg |
| Operating Hours: | 11:30AM – 8:00PM Monday – Saturday |
Cleanique, a business based in Singapore, has undergone a remarkable transformation. With a proven track record, they excel in providing exceptional cleaning services for branded fashion goods.
They offer a wide range of services that cater to esteemed customers, including retail clients and branded designer boutiques. Their success can be attributed to their distinct approach and competitive edge.
They are dedicated to offering a wide range of professional services. These services include cleaning and preserving, color restoration and dyeing, as well as repairing designer and branded shoes, hats, wallets, handbags, travel bags, luggage, formal wear, wedding gowns, and other items.
2) Chan Yew Leather Artisans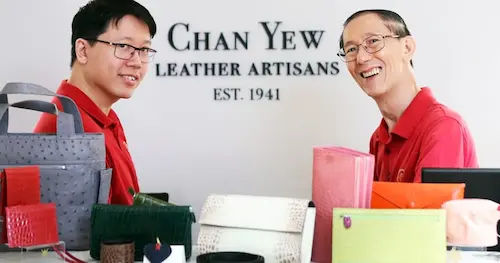 | | |
| --- | --- |
| Key Services: | Repair services for luxury leather goods |
| Website: | https://www.chan-yew.com/ |
| Address: | 65 Sims Avenue #07-11 Yi Xiu Factory Building, Singapore 387418 |
| Phone: | +65-67489679 |
| E-mail: | cs@chan-yew.com |
| Operating Hours: | 9AM – 8PM Monday – Saturday |
Chan Yew is a family business that spans multiple generations, focusing on crafting bespoke exotic leather products and offering top-notch repairs for gorgeous designer bag. With a rich history of over 80 years, they are dedicated to delivering outstanding services for leather repair and cleaning.
They are proud of the lasting quality they deliver, crafting handmade leather items and watch bands that are customized to suit the individual style and preferences of each client.
3) Style Theory
Since the Designer Bag Consignment Programme's inception, Style Theory has earned the trust of numerous consignors who have entrusted their premium designer bags to the platform. The team of professionals from Style Theory and Kaya Leathers has demonstrated their skill in repairing and restoring over 1000 luxury bags to pristine, outstanding condition.
If you need a professional service to clean your luxury bags, leather restoration services, or dry clean handbags, they are here to help. They are renowned for their exceptional bag repair services and are recognized as one of the top bag repair shops in Singapore.
4) Honest Crafters
They have distinct divisions in their Singapore studio and office that specialize in leather repairs, alterations, dyeing, and restoration work. With this exceptional setup, each aspect of an order is carefully handled by a dedicated specialist, guaranteeing meticulous processing and on-site maintenance.
They have expertise in handling a diverse range of exotic materials including crocodile, alligator, elaphe (water snake), python, ostrich, lizard, and more. Their exceptional versatility distinguishes them as one of the top-notch bag repair shops in Singapore.
5) Shukey
Shukey has built an impressive track record over the past thirty years, consistently delivering exceptional services. Their team of dedicated professionals goes the extra mile to promptly fulfill your requests.
Being renowned as one of the top bag repair services in Singapore, they have rightfully earned a reputation for excellence.
6) Colorwash
Colorwash offers tailored cleaning, preservation, and restoration solutions for your possessions. With decades of experience positively impacting lives like yours, they provide expert advice every step of the way.
They consider cleanliness a necessity and a way of life, rather than a mere luxury. Their unwavering dedication to delivering exceptional service has established their reputation as one of Singapore's premier bag repair shops.
7) Bags Butler
Bags Butler is a premium service center that focuses on the maintenance of luxury items. With locations in Singapore and Malaysia, they specialize in cleaning, dyeing, restoring, and repairing handbags, wallets, shoes, coats, belts, and other small goods made of leather and fabric. They offer competitive prices for their services.
What sets them apart from other bag care facilities is their innovative home bag butler service, which is the first of its kind in Asia. This distinction has established them as one of the leading bag repair shops in Singapore.
8) MyBagSpa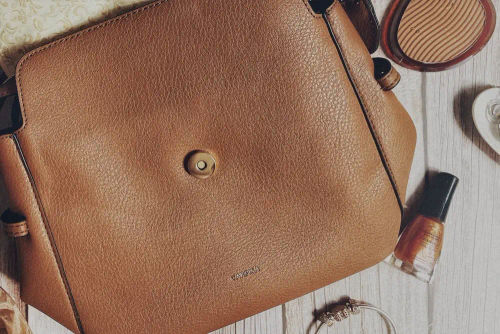 | | |
| --- | --- |
| Key Services: | Luxury handbag repair & restoration |
| Website: | https://www.mybagspa.com/ |
| Address: | Far East Plaza, 14 Scotts Rd, #02-74, Singapore 228213 |
| Phone: | +65 9647 8884 |
| E-mail: | enquiry@mybagspa.com |
| Operating Hours: | 12PM – 7PM Monday – Saturday |
MyBagSpa is an expert company that focuses on bag, shoe, and accessory cleaning and restoration. They specialize in color correction for leather and provide preventive products to maintain the excellent condition of your items.
Their exceptional service and high-quality work have earned them a reputation as one of the premier bag repair shops in Singapore. Both the general public and designer brand boutiques can access their goods and services.
9) Jeeves
Jeeves Singapore provides an exceptional dry cleaning and laundry service that focuses on high-quality clothing, meticulous fabric care, and personalized assistance. With a reputation for delivering premium services in Singapore and globally, Jeeves offers dry cleaning, laundry, alteration, and restoration services.
Established in London in 1969, Jeeves pays tribute to the iconic P.G. Jeeves, a character from Wodehouse's works known as the epitome of a "gentleman's personal gentleman." Since 1980, Jeeves has proudly held the Prince of Wales' Royal Warrant.
Bag Repairs Singapore
In conclusion, Singapore boasts a myriad of reputable bag repair services, each with their unique offerings and specializations.
From cleaning and preservation to dyeing and restoring, these shops cater to a wide array of needs for both designer brand boutiques and individual owners.
Whether you own a luxury handbag, a leather wallet, or a pair of designer shoes, you can rest assured that the high-quality services provided by these establishments will meet your standards and help prolong the life of your valued possessions.
Frequently Asked Questions (FAQ)
If you have any questions about bag repair shops in Singapore, you can refer to the frequently asked questions (FAQ) about the best Bag Repair Shops in Singapore below:
What are the best shops for bag repairs in Singapore?
The best bag repair shops in Singapore include Shukey, Jeeves, Bagsbutler, Cleanique, and Honest Crafters.
How much does it cost to repair a leather bag?
The price of repairing a leather bag can differ based on the damage's severity and the necessary repair type. Typically, simple repairs such as zipper replacement or fixing a minor tear may range from $20 to $50. However, more complex repairs like replacing the entire lining or restoring color can cost over $100.
Can bags be repaired?
Certainly, bags are repairable. Bag repair shops, staffed with skilled professionals and equipped with the necessary tools, can address a range of issues including broken zippers, tears, stains, and even restore color and shape. Nevertheless, it is important to understand that not all damages can be rectified, as it depends on the extent of the damage.
Can luxury bags be restored?
Certainly! Professional bag repair shops have the expertise and tools to restore luxury bags, bringing back their original color, shape, and overall condition. It's important to keep in mind that complete restoration may not be possible for all damages, as it depends on the extent of the damage.
Can you repair a leather bag?
Certainly! Leather bags are indeed repairable. Bag repair Singapore shops with professional expertise and specialized tools can address a range of concerns, including broken zippers, tears, stains, and even color and shape restoration. However, it's important to keep in mind that not all damages can be rectified, as the extent of the damage plays a crucial role.
What are expert bag repair services?
Expert bag repair services refer to professional services that specialize in repairing various types of bags, including fabric and leather bags. These services employ skilled craftsmen who can fix damaged straps, zippers, handles, premium dry cleaning brand, and other components to restore the functionality and appearance of the bags.
Where can I find bag and luggage repair in Singapore?
In Singapore, there are several reputable shops and establishments that offer bag and luggage repair services. These shops specialize in repairing different types of bags, from everyday backpacks to high-end designer handbags. Some well-known options include Bag Repair Singapore, Bag Spa, and Bags Connection.
What is the significance of fabric-based bags in bag repair and cleaning services?
Fabric-based bags require special attention in bag repair and cleaning. These bags often need careful stitching, patching, or reweaving to fix tears or holes. Additionally, fabric bags may also benefit from thorough cleaning to remove stains, dirt, or odors, enhancing their overall appearance and longevity.
What is a signature deep cleansing service for bags?
A signature deep cleansing service is an intensive bag cleaning process provided by bag repair and cleaning. This specialized service involves a meticulous cleaning technique that removes deep-seated dirt, grime, and stains from bags. It aims to restore the bag's original color and texture, making it look fresh and rejuvenated.
Are there any designer bag consignment services in Singapore?
Yes, in Singapore, there are designer bag consignment services available. These services allow individuals to consign their designer bags for resale, providing a platform to reach potential buyers. Consignment shops often offer authentication, marketing, and sales support, making it a convenient option for those looking to sell their designer bags.
Do bag repair shops in Singapore offer designer bag subscription services?
While bag repair shops primarily focus on repairs and cleaning, some establishments may offer designer bag subscription service. These services allow customers to experience a rotation of high-end designer bags for a fixed monthly fee. It provides the opportunity to enjoy different designer bags without the need for long-term commitments or large investments.
Additional Useful Articles
If you are looking for other useful guides and articles about bag repairs in Singapore, check them out below: