Gynaecologist Singapore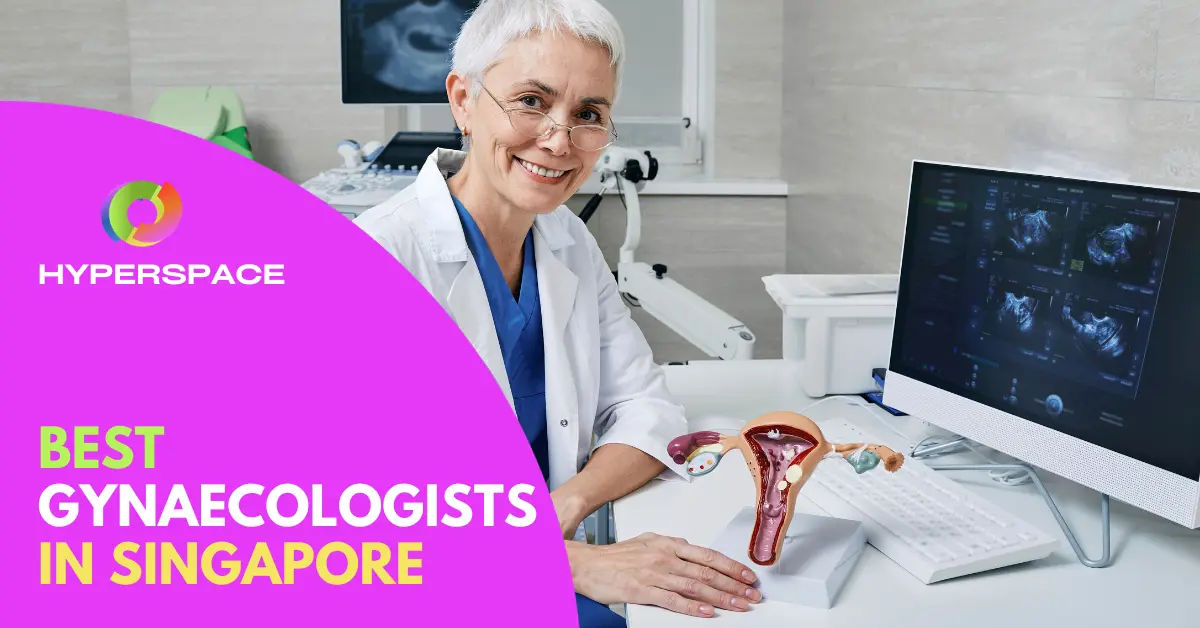 Choosing the right gynaecologist is a critical decision for every woman.
The best gynaecologists in Singapore include Dr. Dharshini Gopalakrishnakone, Dr. Steven Teo, Dr. Christopher Ng, and Dr. Ben Choey Wei Yen.
When selecting a gynecologist, it is crucial to take into account factors such as expertise, credentials, compatibility, and the variety of services provided.
In Singapore, gynecologists are esteemed for their extensive knowledge, professionalism, and empathetic approach, attending to diverse women's health requirements.
In this list, we aim to guide you through the process by breaking down the top gynaecologists in Singapore, providing critical information to help make your decision a little less overwhelming.
Key Consideration Factors
When looking for a gynaecologist in Singapore, consider these important factors like:
Experience: Look for a gynaecologist with ample experience in dealing with various women's health issues.
Qualifications: Check for the doctor's qualifications and credentials to ensure they are trained and certified in their field.
Compatibility: It is crucial to feel comfortable and at ease with your gynaecologist, as you will be discussing sensitive topics related to your health.
Range of services: Choose a gynaecologist who offers a wide range of services to cater to your specific needs.
Best Gynaecologist Singapore
1) Dr Ben Choey Wei Yen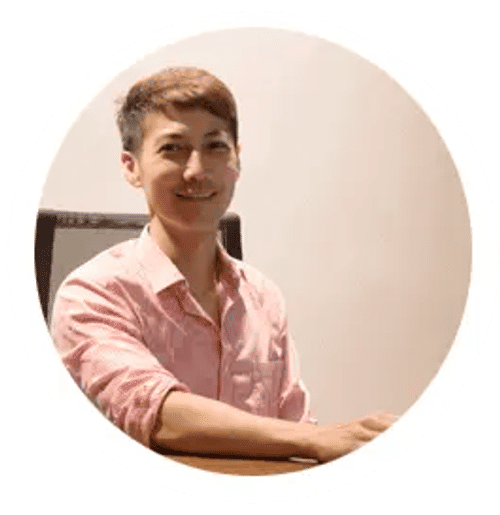 Dr. Ben Choey Wei Yen is a highly respected and experienced gynecologist who practices at W Gynae Women's Clinic. This clinic is renowned for providing excellent gynecological care at affordable prices. Patients, both current and former, consistently praise Dr. Ben's practice for its exceptional customer service and flexible appointment scheduling.
To accommodate busy patients, Dr. Ben offers evening sessions twice a week. This ensures that those who are unable to secure appointments during regular daytime hours can still receive the necessary care. This level of convenience is particularly advantageous since afternoon slots are often limited.
In addition to regular clinic hours, Dr. Ben offers consultations on Saturdays for various aspects of women's health, including pregnancy care, general gynecology, and surgical procedures. While the operating hours on Saturdays may be shorter, the commitment to patient care and accommodation remains exceptional.
With a focus on providing comprehensive and personalized care, Dr. Ben Choey Wei Yen and the team at W Gynae Women's Clinic strive to meet the unique healthcare needs of each patient, ensuring their well-being and satisfaction.
2) Dr Dharshini Gopalakrishnakone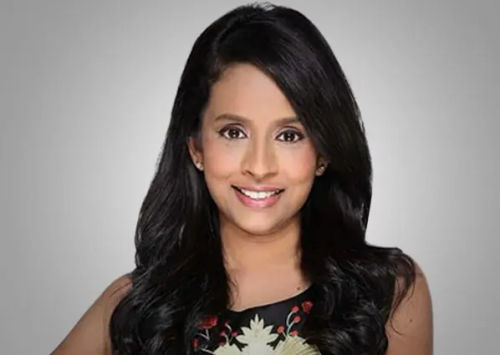 Dr. Darshini Gopalakrishnakone utilizes her impressive advocacy and reliable medical expertise to passionately support young women in attaining healthier lifestyles, embarking on fulfilling pregnancy journeys, and gaining a comprehensive understanding of women's health.
Dr. Gopalakrishnakone demonstrates her expertise as the leader of Kierauniv International Clinic for Women, a renowned gynecological clinic that specializes in exceptional pregnancy care, comprehensive gynecology services, sexual health guidance, and expert fertility support.
We applaud Dr. Gopalakrishnakone's dedication to serving teenagers, especially those facing various conditions that significantly impact their daily lives. Through her compassionate approach, she aims to provide them with the essential care and support needed to navigate their unique challenges.
Throughout the years, Dr. Gopalakrishnakone has developed strong relationships with her devoted patients, resulting in a consistent flow of daily visitors who seek her expertise. While this is a testament to the excellent quality of her care, it is worth mentioning that the increased number of patients may lead to longer wait times.
However, rest assured that their committed customer service team is fully prepared to handle the multitude of inquiries with the utmost professionalism and efficiency, guaranteeing a smooth experience for everyone involved.
3) Dr Steven Teo
Dr. Steven Teo, an esteemed gynecologist at STO+G Practice, holds accreditation from the Ministry of Health. With a specialization in obstetrics, gynecology, surgery, and women's health, he possesses unparalleled expertise.
Apart from offering comprehensive women's healthcare, Dr. Teo has specialized training in various fertility services, including pre-conception screening, surgical sperm retrieval, and laparoscopy. His clinic is equipped with state-of-the-art tools and facilities, ensuring precise and compassionate delivery of a wide range of women's health services.
Furthermore, Dr. Teo provides family planning services for individuals in need, catering to both women and men. Although his service packages offer significant benefits, it is important to note that assessment fees may be relatively high. Nevertheless, any minor issues with the booking system can be swiftly resolved by confirming via email or phone call.
You can have peace of mind knowing that Dr. Teo is fully devoted to delivering exceptional care and prioritizing the well-being of his patients. Rest assured, you will be in capable hands with his expertise.
4) Dr Tan Thiam Chye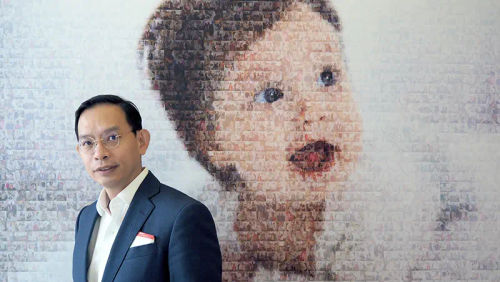 Dr. Tan Thiam Chye is renowned as a highly respected gynecologist, with expertise in both natural and C-section deliveries. Operating from O&G The Women's Medical Specialist, he provides a wide range of services tailored to meet the specific requirements of his patients. These services encompass comprehensive screening, fetal wellness assessments, and Down syndrome screening, ensuring exceptional care and attentiveness throughout the entire pregnancy experience.
With his successful treatment of numerous foreign patients, Dr. Tan's expertise transcends the local community, showcasing his ability to handle complex cases. While he strongly advocates for natural births, his exceptional skill and precision in performing C-section deliveries have garnered praise and admiration from patients and colleagues alike.
Dr. Tan's clinic is in high demand, thanks to the exceptional quality of care he provides. As a result, appointment slots are often booked well in advance. Regrettably, due to the overwhelming demand, the clinic operates with slightly reduced hours on Fridays and Saturdays. Nevertheless, you can trust that Dr. Tan and his team remain fully dedicated and committed to their patients.
We acknowledge that it can be difficult to secure an appointment due to limited availability. If your concern requires immediate attention, we strongly suggest reaching out to the clinic directly via phone call instead of solely relying on the online appointment form. This will ensure that you receive prompt and efficient assistance from the clinic staff in addressing your specific needs.
At O&G The Women's Medical Specialist, we prioritize your well-being and the health of your baby. Rest assured that Dr. Tan Thiam Chye and his team are dedicated to delivering exceptional care throughout your pregnancy journey.
5) Dr Wendy Teo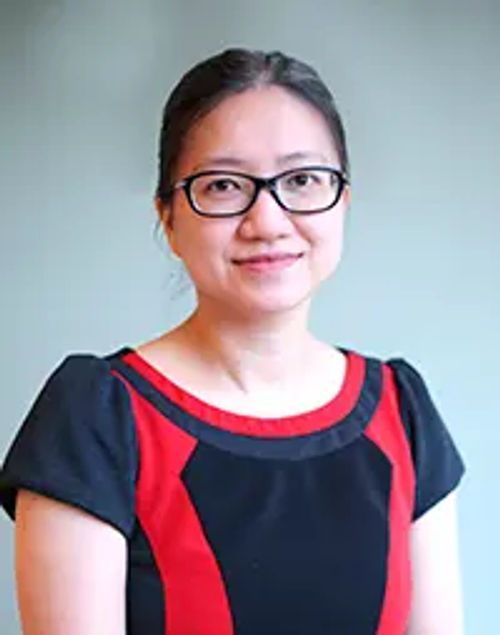 Women from various age groups and different backgrounds should have equal access to top-notch healthcare services from a competent and compassionate gynecologist. Luckily, at Wendy Women's Clinic, Dr. Wendy Teo warmly welcomes teenage patients and provides them with essential health screenings and personalized treatments.
While some gynecological clinics in Singapore enforce age restrictions on certain services, Dr. Teo takes a thoughtful approach by allowing patients under 21 years old to be accompanied by a legal guardian, creating a supportive and inclusive atmosphere.
Wendy Women's Clinic offers exceptional post-natal care facilities, equipped with state-of-the-art medical technology. It is remarkable how Dr. Teo, despite working with a small team, effectively handles numerous cases, showcasing her commitment and expertise in the field.
If you are thinking about scheduling an appointment at Wendy Women's Clinic, please take note that they have generous daily breaks scheduled for over an hour. This ensures that you receive the highest level of attention and care.
For maximum convenience, we suggest considering booking a morning slot, which allows ample time for a comprehensive consultation and personalized care.
6) Dr Jonathan Chong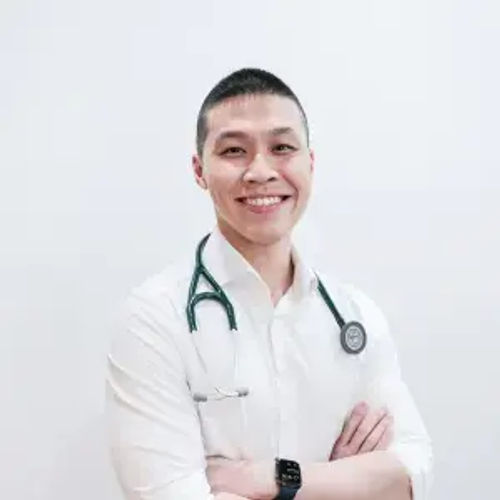 Dr. Jonathan Chong, a highly regarded medical practitioner at DTAP Clinic in Novena, specializes in the treatment and care of chronic diseases and sexually transmitted infections. With a particular emphasis on men's health, he provides an extensive array of screening services to patients at the clinic.
Aside from offering comprehensive screening options, DTAP Clinic also provides convenient self-testing facilities and tele-consult services, prioritizing patient privacy. However, it is important to mention that there is a notable lack of female doctors across the different branches of DTAP Clinic, which may disappoint patients with this specific preference.
While acknowledging this limitation, we enthusiastically recommend individuals to choose DTAP Clinic for their screening requirements. You can expect outstanding care and supervision from esteemed doctors such as Dr. Jonathan Chong. Be assured that your health and well-being are entrusted to capable hands at DTAP Clinic.
7) Dr Christopher Ng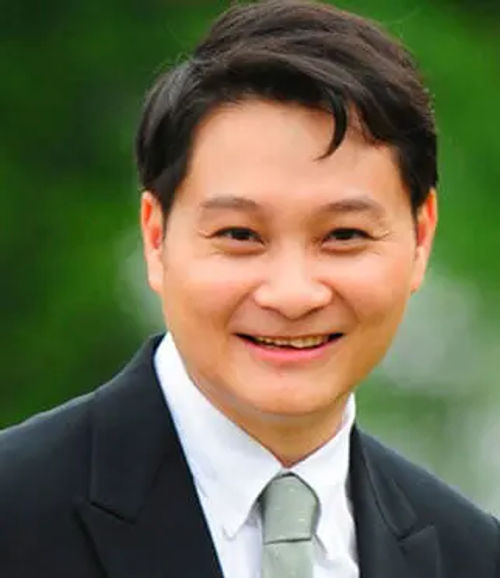 GynaeMD, led by Dr. Christopher Ng, is a clinic that focuses on women's health and rejuvenation. With a comprehensive offering of gynaecology consultations and aesthetic services, patients have access to a diverse range of treatments, such as facial fillers, acne removal, and body contouring.
We deeply value and respect Dr. Ng's commitment to addressing the various difficulties that women may face post-pregnancy. His distinctive medical approach not only prioritizes their well-being but also aims to boost women's self-assurance.
Additionally, the clinic offers extensive screening services for various diseases such as sexually transmitted diseases and cervical cancer. To ensure a smooth experience, it is recommended to schedule an appointment in advance as walk-ins are not accommodated at the clinic.
8) Dr Kelly Loi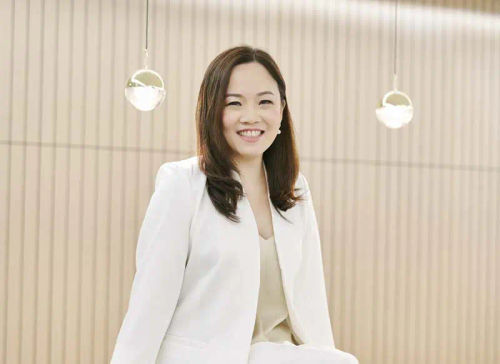 Dr. Kelly Loi possesses exceptional expertise in managing and treating high-risk patients with cervical cancer, endometriosis, and other intricate gynecological conditions.
Dr. Loi's practice at the Health and Fertility Centre is well-known for providing exceptional fertility treatments, including in-vitro fertilization and comprehensive screening services. With over 20 years of experience in the field, Dr. Loi offers extensive expertise and a proven track record of success. We highly recommend women to schedule regular check-ups with Dr. Loi to benefit from her knowledge and experience.
While the clinic offers excellent medical care, it's important to note that some patients may experience slight variations in waiting times due to potential delays in customer service. Nevertheless, rest assured that the wait is worthwhile, as Dr. Loi provides personalized attention and thorough examinations during consultations to compensate for any delays.
One area for improvement is rate transparency, which we encountered during our visit. However, once you seek clarifications, Dr. Loi will present you with a customized treatment plan that caters to your specific needs and budget.
Your well-being and satisfaction are of utmost importance to Dr. Loi and her team, and they are committed to providing you with the highest level of care and support throughout your journey.
9) Dr Law Wei Seng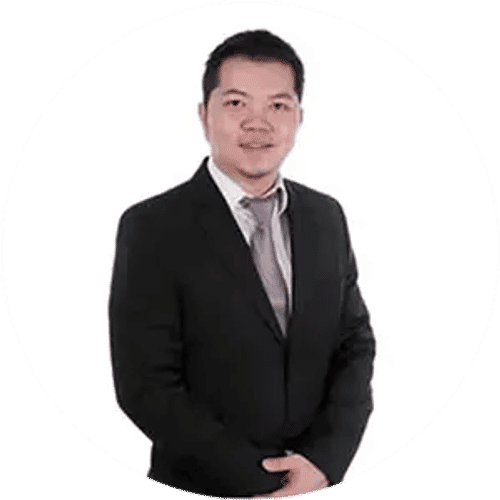 Dr. Law Wei Seng, a highly skilled gynaecologist who graduated in Royal College of Obstetrician and Gynaecologist of London (MRCOG)., leads the team at WS Law Women's Clinic and Laparoscopic Surgery Centre. With extensive expertise in endoscopy, pregnancy care, and general health screening, patients can have peace of mind knowing they will receive comprehensive and personalized care from Dr. Law.
What sets Dr. Law apart is his ability to communicate fluently in multiple languages and his affiliation with seven esteemed hospitals in Singapore as an accredited doctor. This ensures that patients have access to a comprehensive range of medical facilities tailored to their specific needs.
Although Dr. Law's clinic has limited hours on Saturdays, it is recommended to schedule appointments on weekdays or early mornings for a more convenient visit. While customer service response time may be slightly slower, rest assured that they are always helpful and accommodating to patients' needs. In case of any urgent concerns, Dr. Law provides an emergency hotline for immediate attention and support.
With Dr. Law Wei Seng and his dedicated team, you can have confidence that your gynecological health is well taken care of.
10) Dr Liu Shuling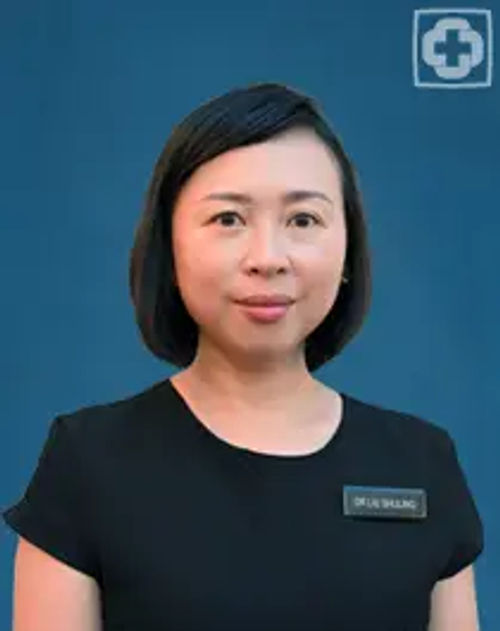 Connecting with the expertise of Dr. Liu Shuling, an acclaimed gynaecologist from the renowned KK Women's and Children's Hospital, has never been more convenient. With just a few clicks, you can engage with a specialist who has extensive knowledge and experience in areas such as pregnancy loss, PCOS, and adolescent gynaecology.
At this prestigious institution, women from diverse backgrounds have the privilege of accessing exceptional healthcare services, regardless of their age or personal history. The dedication to delivering high-quality care remains steadfast, guaranteeing that each patient receives the attention and treatment they are entitled to.
Furthermore, the inclusion of MediSave claimable maternity packages offers added convenience and peace of mind. This opportunity provides expectant mothers with improved financial flexibility and support during this significant stage of their journey.
Please take note that waiting times can be considerably long due to the high demand for their services. The clinic prioritizes cases that require immediate attention and intervention, which is completely understandable.
While this may result in some waiting, we strongly advise booking an appointment as early as possible to secure your spot on the schedule. For emergency situations, they recommend seeking assistance from your dedicated emergency care department for prompt admission and treatment.
11) Dr Michelle Chia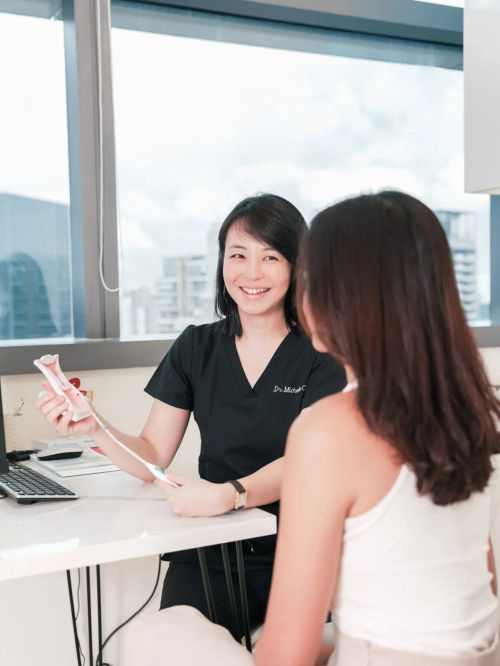 Ezra Clinic, headed by Dr. Michelle Chia, is a complete women's health and gynecology clinic. Dr. Chia specializes in various women's health issues, including birth control, sexual health, and fertility. Notably, she is the first gynecology resident to receive training in the Women's Dermatology Department at KK Women's and Children's Hospital.
With her impressive credentials and certifications, she is highly respected in the fields of gynecology and women's aesthetic services. Some of the sought-after procedures she offers include skin rejuvenation, Pap smear screening, and treatments for polycystic ovarian syndrome.
Situated in the heart of Singapore's prime business districts, Ezra Clinic is conveniently accessible. However, please note that only individuals aged 21 and above are eligible for treatment. At the moment, tele-consultation services are unavailable, which may present challenges for patients who are unable to visit the clinic in person.
12) Dr Motoko Yeo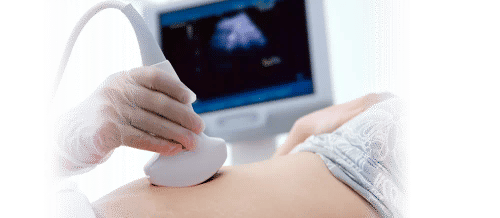 Dr. Motoko Yeo, an esteemed gynaecologist, holds accreditation at top hospitals in the country. With extensive experience in conducting laparoscopic surgeries and providing treatment for ovarian cysts, she has earned a reputation as a reliable specialist in the field.
If you are interested in accessing these services, you can inquire at Motoko Clinic For Women, a renowned clinic where Dr. Yeo runs her private practice. With a substantial Japanese clientele, it is especially suitable for Japanese patients living in Singapore. Conveniently located at Paragon Medical Centre, the clinic ensures accessibility and convenience for everyone.
Although Dr. Yeo's private practice team is relatively small due to her extensive accreditation across multiple hospitals in the country, it is important to consider that this may lead to longer waiting times and slower response rates when reaching out to customer service. However, we want to assure you that the quality of care provided by Dr. Yeo is exceptional and worth the wait.
With a specialization in fertility, women's health, gynaecology, and obstetric services, Dr. Yeo possesses remarkable expertise. We strongly suggest getting in touch with her and her team to take advantage of their professional services. Feel free to give her a call and witness the exceptional care provided by her clinic.
13) Dr Pamela Tan

Dr. Pamela Tan, a specialist in gynecology at Dr. Pamela Tan Medical Clinic, possesses extensive knowledge and proficiency in conducting colposcopy, a diagnostic procedure tailored for the examination of the cervix, vagina, and vulva.
Her clinic is an outstanding option for women in need of screenings for complex conditions such as cancer. Dr. Tan's reputation for precise diagnoses establishes trust and reassurance among her patients.
Additionally, Dr. Tan and her team are well-known for their warm and attentive approach, especially when providing care to women during labor. Expectant mothers can anticipate a supportive and patient-focused atmosphere throughout their entire journey.
If you would like to schedule an appointment, please note that the clinic is only open in the afternoons twice a week. While the customer service line might occasionally be busy, we suggest confirming your appointment in advance with the clinic staff to ensure a seamless experience.
14) Dr Suzanna Sulaiman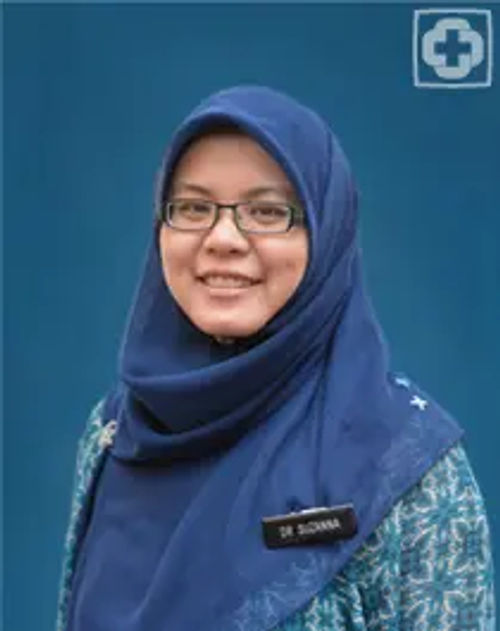 With a firm belief in delivering precise diagnoses and providing personalized treatments that align with each patient's distinct lifestyle, Dr. Suzanna Sulaiman has established herself as a highly-regarded specialist.
As a senior consultant at KK Women's and Children's Hospital, she not only offers exceptional care to her patients but also extends her guidance and mentorship to junior doctors outside of regular practice hours. Dr. Sulaiman's extensive experience in surgery and noninvasive prenatal testing has positioned her as one of the most sought-after experts in the hospital.
Additionally, Dr. Sulaiman's consistent backing of the Clinic for Teenage Pregnant Single Girls guarantees a nurturing and inviting atmosphere for these patients during their consultations. Recognizing the obstacles they encounter, she endeavors to establish a secure haven where they can feel at ease and empowered throughout their healthcare journey.
Although it is true that public health institutions may experience long waiting times due to a high volume of patients, Dr. Sulaiman and her team are dedicated to efficiently managing patient flow.
They prioritize individuals based on the urgency of their condition, guaranteeing immediate attention for those in critical conditions while also providing subsidized care for those in need.
15) Dr Ang Huai Yan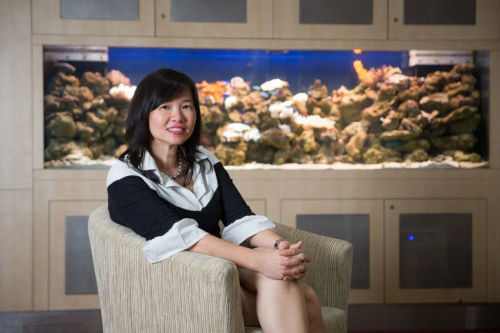 When you think of "obstetrics" in Singapore, one gynaecological clinic that may come to mind is Dr. Ang Huai Yan's practice at International Women's Clinic.
Dr. Ang is highly sought-after for her expertise in pregnancy care, birth screening, emergency care, laser therapy, ovarian syndrome treatments, and infertility.
Although Dr. Ang's emergency services are commendable, there is a slight drawback to visiting her clinic in person. Due to a high influx of patients and longer break hours, waiting times can be quite lengthy. However, if you are willing to wait, we highly recommend visiting Dr. Ang at the International Women's Clinic. Her advice is truly valuable and worth both your time and money.
Gynaecologist Singapore
Choosing the right gynaecologist is an essential decision that significantly impacts your health and wellbeing. Each of the aforementioned doctors brings years of experience and a unique approach to patient care.
While accessibility and waiting times may be factors to consider, the quality of care and expert advice provided by these physicians are undeniably worth your time and investment.
This list of esteemed gynaecologists in Singapore will surely guide you in making an informed decision that best suits your needs and preferences.
Frequently Asked Questions (FAQ)
If you have any questions about gynaecologists in Singapore, you can refer to the frequently asked questions (FAQ) about the best gynaecologists in Singapore below:
Additional Useful Articles
If you are looking for other useful guides and articles about gynaecologists in Singapore, check them out below: