Landscaping Singapore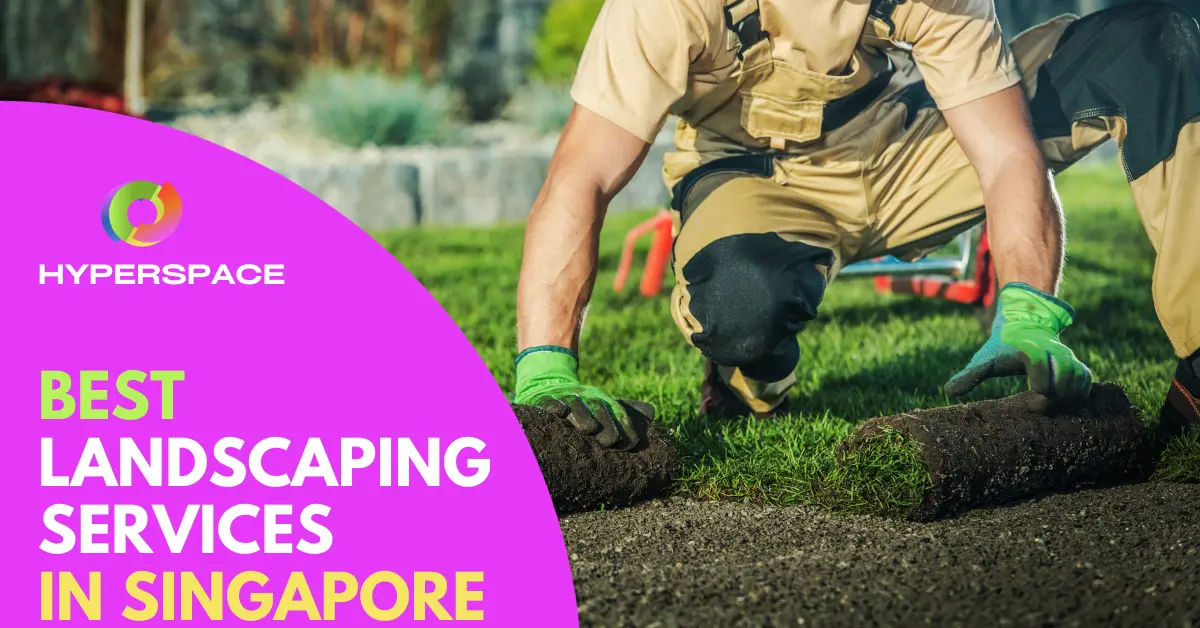 Singapore, known for its stunning urban landscapes, is home to a plethora of landscaping services that aim to bring your vision to life.
The best landscaping services in Singapore include Earthscape Concepts, VJ Roots, Eco-Scape, and Chin Ling Nursery.
When selecting a landscaping service in Singapore, take into account various factors including the range of services provided, your budget, customer reviews, and the level of experience.
Landscaping services in Singapore provide a range of solutions, including plant selection, garden design, maintenance, and enhancement, to meet diverse client needs.
Whether you need design, maintenance, horticulture, or water feature installation, this guide will help you find the best landscaping services in Singapore.
Quick Summary
Best landscaping services in Singapore include Earthscape Concepts, VJ Roots, Eco-Scape, and Chin Ling Nursery.
When choosing a landscaping service in Singapore, consider factors such as services offered, budget, customer reviews, and experience.
Landscaping services in Singapore offer a variety of solutions ranging from plant selection and garden design to maintenance and enhancement, catering to the diverse needs of their clientele.
Key Consideration Factors
When looking for a landscaping service in Singapore, make sure to consider these important factors:
Services: Different landscaping services offer different solutions, so it's essential to understand your needs and find a service that can cater to them.
Budget: Landscaping services in Singapore may vary in price, so make sure to compare costs and choose one that fits your budget.
Customer Reviews: It's always beneficial to read customer reviews and feedback before selecting a landscaping service. This will give you an idea of their reputation and the quality of their work.
Experience: Consider the experience level of a landscaping service, as it can greatly impact the end result. Look for a company with a proven track record and years of experience in the industry.
Best Landscaping Singapore
1) VJ Roots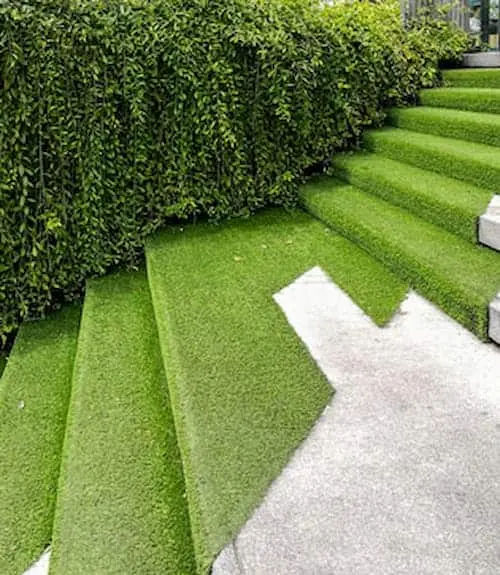 | | |
| --- | --- |
| Key Services | Landscaping, Corporate Cleaning Services & Maintenance, Specialized Cleaning Services |
| Address | 45 Kallang Pudding Rd, Singapore 349317 |
| Website | https://vjroots.com/ |
| Phone | (+65) 6978 8188 |
| Email | info@vjroots.com |
When choosing landscaping services, it is crucial to select a company that is passionate about their work and has the necessary expertise to perform regular landscaping tasks with precision.
Since 2004, the dedicated team at VJ Roots has been devoted to providing excellent landscaping services to customers from various backgrounds.
VJ Roots provides a diverse range of professional services, including horticultural maintenance, design, and installation, landscaping construction, tree services, turf installation and upkeep, and irrigation system maintenance and repair.
2) Hawaii Landscape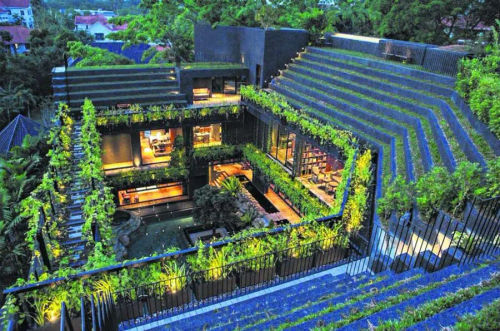 | | |
| --- | --- |
| Key Services | Landscape Architecture |
| Website | https://hawaii.sg/ |
| Address | 559 Thomson Rd, Singapore 298182 |
| Phone | (+65) 6251 3963 |
| Email | info@hawaii.sg |
| Operating Hours | Monday – Friday, 9:00 AM – 7:00 PM |
For over five decades, Hawaii Landscape has been dedicated to serving clients on the island. As one of the pioneering landscaping services in Singapore, it has cultivated a legacy of excellence. With a plethora of accolades earned throughout the years, Hawaii Landscape continues to shine as the pinnacle of landscape services.
3) Guan Lee Heng Contractor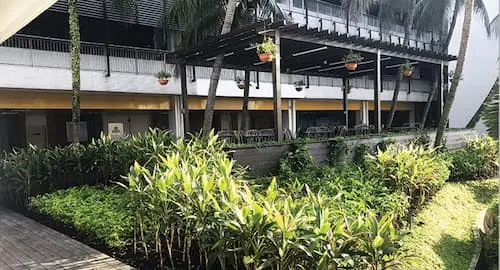 Make sure not to miss out on Guan Lee Heng Contractor Pte Ltd in this list, as their 41 years of experience as a landscape services provider in Singapore is truly unforgettable. Their exceptional work and customer service, along with numerous accolades and a long-standing presence in the industry, speak volumes about their expertise.
With an unwavering commitment to research and innovation, they consistently push the boundaries to improve the quality of services offered to their clients. Their areas of expertise include arboriculture, horticulture, and conservation services.
Don't hesitate any longer! If you're looking for outstanding service in this field, Guan Lee Heng Contractor is the ultimate choice.
4) Everview Landscape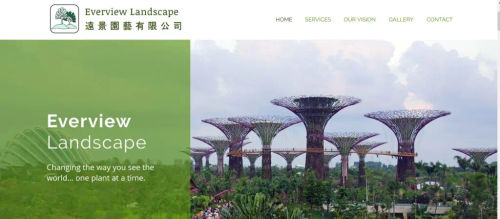 Introducing Everview Landscape, the landscaping experts with over 20 years of experience. With a team of skilled and seasoned gardeners, they are your go-to for all your landscaping needs.
From breathtaking designs to meticulous maintenance, they've got you covered. And that's not all! They also provide top-notch turf services, ensuring your outdoor space is nothing short of perfection.
5) Prince's Landscape

Key Services
Corporate plant rental
Website
https://www.princelandscape.com/
Address
53 Sungei Tengah Road
Singapore 698998
Phone
+65 6763 7000
Email
buzz@prince.com.sg
Operating Hours
Office:
Monday – Friday
8.30 am – 5.30 pm

Saturday – Sunday
Closed

Retail:
Daily
8 am – 6 pm
Boasting an impressive 50-year legacy in the industry, Prince stands tall as the oldest nursery in Singapore. What began as a humble flower shop has blossomed into a thriving landscaping and installation firm.
Today, with two flourishing nurseries and a dedicated team of over 400 talented individuals, including horticulturists, designers, engineers, and florists, Prince continues to redefine excellence in the world of greenery.
6) Earthscape Concepts
| | |
| --- | --- |
| Key Services | Commercial & Offices Landscape, Residential Landscape |
| Address | 15 Joan Rd, Singapore 298899 |
| Website | https://earthscape.com.sg/ |
| Phone | (+65) 6848 9449 |
| Operating Hours | Monday to Friday: 9:00 AM – 5:00 PM |
Earthscape Concepts offers a full range of services for both residential and commercial properties. From design consultation to landscaping project implementation, maintenance, and beyond, their comprehensive services cater to all your needs.
With over 14 years of experience, their staff consists of renowned specialists, experts, and artists who skillfully transform gardens into stunning works of art. In addition, there is a strong dedication to fostering a cleaner and more sustainable environment in Singapore.
The team continuously strives to improve every garden on the island, with hired professionals who are reliable and committed to gradually transforming each location into a greener space.
Being one of the leading landscape services in Singapore, their expertise lies in helping you create an environmentally friendly home, even in an industrialized area.
7) Singapore Landscape Design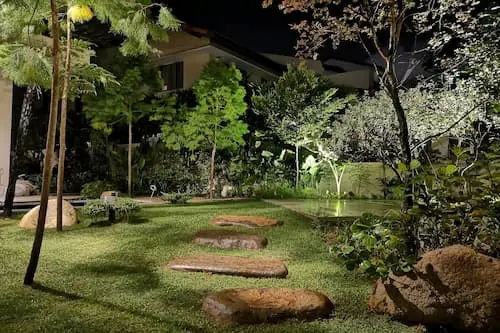 Singapore Landscape Design is a landscape architecture company that specializes in creating custom gardens for its clients. The team is composed of professionals from various fields who collaborate to transform your dream garden into reality. From choosing the perfect site to designing the ideal planting arrangement, they will work closely with you throughout the entire process.
Through their unwavering commitment to customer satisfaction, they consistently provide top-notch services to their clients. With their help, you can confidently transform your landscaping ideas into reality.
Furthermore, as a new breed of landscape professionals, they embrace innovation and forward-looking concepts, injecting a fresh perspective into the industry while always keeping your garden's purpose in mind.
8) Green Fingers Landscaping Services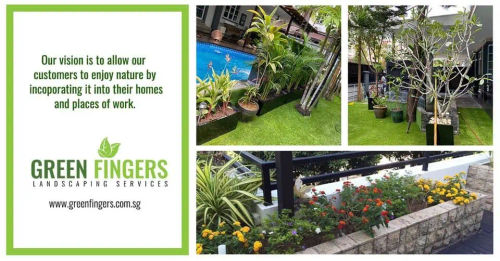 If you're in need of a landscaper to transform your unappealing garden into a stunning oasis, Green Fingers Landscaping Services comes highly recommended. They provide a range of gardening services, including grass cutting, pest control, fertilization, and more, to meet their customers' requirements.
Additionally, Green Fingers states that by utilizing their services, you can anticipate a 20% boost in your home's value, improved environmental quality, decreased noise levels, and enhanced usability of your outdoor space.
9) Eco-Scape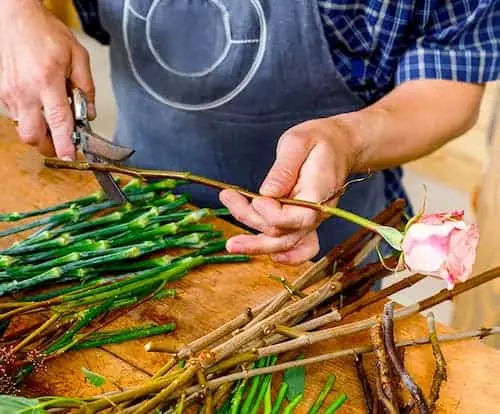 | | |
| --- | --- |
| Key Services | Gardening, design & Implementation, Landscape Maintenance, Florist Service, Contract Cleaning Services |
| Address | 201A Jln Eunos, Singapore 415803 |
| Website | https://eastec.com.sg/ |
| Phone | (+65) 6747 5282 |
| Email | ecoscape.sales@gmail.com |
| Operating Hours | Monday to Sunday: 9 AM-7:30 PM |
Eco-Scape has been offering exceptional home gardening and design services in Singapore since 2004. With its commitment to environmental consciousness, it has become a prominent and affordable service provider in the country.
The team is comprised of skilled professionals with expertise in managing gardens of all sizes and locations. Furthermore, they place customer satisfaction as their top priority and are dedicated to meeting the needs of their clients, going above and beyond expectations.
Moreover, they provide gardening tools on their website for individuals interested in DIY landscaping endeavors.
10) Chin Ling Nursery
Chin Ling Nursery provides a variety of landscape services, as well as landscaping equipment and decorations. Since 1984, it has been dedicated to delivering exceptional services and providing helpful gardening tools to the local community, making their lives more convenient.
The team utilizes state-of-the-art gardening tools to ensure efficient and timely service. Customer satisfaction is their top priority, and they are committed to assisting you throughout the process, addressing any questions or concerns you may have.
Furthermore, their remarkable artistry has garnered them numerous accolades, including the renowned LIAS Award of Excellence!
11) Satori Landscape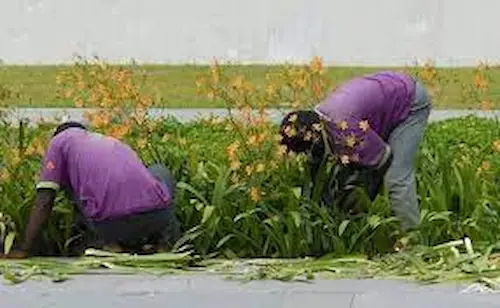 Satori Landscape is a prominent player in Singapore's landscape services industry, known for their expertise in transforming challenging spaces into stunning landscapes.
They cater to clients of all sizes, offering a range of creative services such as Indoor Planting, Roof Gardens, and Green Wall Systems. These services not only provide homeowners with the opportunity to enjoy gardening but also contribute to the preservation of a healthy environment.
12) Tai Kwang Garden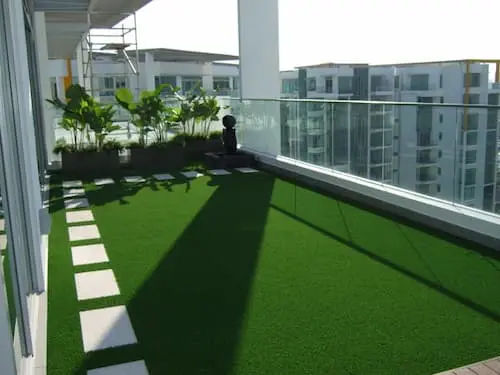 | | |
| --- | --- |
| Key Services | Royal Grass, Water Feature |
| Address | 2 Jurong Gateway Rd, #01-09/10 SPARK Singapore, Singapore 608512 |
| Website | https://www.taikwang.com.sg/ |
| Phone | (+65) 6793 7779 |
| Email | info@taikwang.com.sg |
| Operating Hours | Monday to Friday, 9:00 AM – 6:00 PM |
With more than 25 years of experience, Tai Kwang Garden has established itself as a prominent landscape service provider in Singapore. Catering to both commercial and residential clients, their exceptional work is in high demand.
Despite their extensive experience, they continue to offer cost-effective and competitive services, believing that top-notch quality should be accessible to all at an affordable price!
Furthermore, their team is widely recognized for their innovative and creative approach in generating new ideas and strategies. Moreover, they specialize in landscaping, water features, artificial grass, and high-quality turf.
13) Vertical Green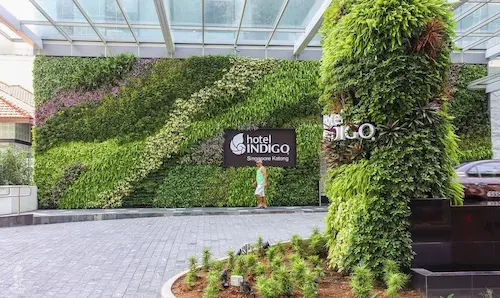 Vertical Green is committed to unleashing the complete potential of your greens. Rather than adhering to conventional in-house garden designs, Vertical Green has taken a bold step forward in developing a more innovative approach.
They offer a wide range of landscape designs that are both visually pleasing and practical. Commercial landscaping is increasingly embracing vertical gardening, which seamlessly combines greenery with concrete elements.
Landscaping Singapore
In conclusion, Singapore's landscaping sector is thriving, with many companies offering diverse and comprehensive services.
From traditional gardening to innovative, eco-friendly solutions, these companies cater to various needs and preferences. Each company is dedicated to transforming spaces into green havens, considering not just aesthetics but also environmental sustainability.
Whether you're seeking a classic garden makeover, a vertical green solution, or an environmentally conscious landscape design, these companies offer options for everyone. With their expertise and dedication, you can undoubtedly find the right service provider to bring your dream garden to life.
Frequently Asked Questions (FAQ)
If you have any questions about landscaping services in Singapore, you can refer to the frequently asked questions (FAQ) about the best Landscaping Services in Singapore below:
What are the best landscaping services in Singapore?
The best landscaping services in Singapore include VJ Roots, Chin Ling Nursery, Earthscape Concepts, and Eco-Scape.
How much does landscaping cost Singapore?
The price of landscaping in Singapore can differ based on the project's size, complexity, and required services. It is advisable to seek quotes from various landscaping companies that cater to your specific needs. On average, residential landscape design and installation in Singapore can range from $10 to $35 per square foot.
What are the landscapes like in Singapore?
The landscapes of Singapore are rich and diverse, encompassing a wide range of environments, from vibrant green gardens to contemporary urban spaces. The city is renowned for its inventive vertical gardens, a distinctive characteristic of numerous commercial structures. Additionally, Singapore boasts stunning parks and verdant areas that are spread throughout the city, providing a tranquil retreat from the lively urban setting.
How much does a gardener cost in Singapore?
The price of hiring a gardener in Singapore can vary based on the scope of services and the size of your garden. Typically, part-time gardeners charge approximately $20 to $30 per hour, while full-time gardeners can cost between $1,500 and $2,500 per month.
What are the key services provided by the best landscaping companies in Singapore?
The best landscaping companies in Singapore offer a range of services, including residential landscaping services, professional landscaping services, landscape maintenance, and to undertake contract services.
How can I find reliable landscaping contractors in Singapore?
To find reliable landscaping contractors in Singapore, it is recommended to research and consider companies that are members of the landscape industry association. These associations often have strict criteria for membership, ensuring professionalism and quality.
Can I incorporate green living walls into my landscape design?
Absolutely! Many landscaping companies in Singapore specialize in creating stunning garden living walls, which bring a touch of nature and elegance to any space. These green walls not only enhance the aesthetics but also provide environmental benefits.
What are the advantages of hiring a professional landscaping service?
Hiring a professional landscaping service ensures that your outdoor spaces are expertly designed and maintained. Professionals have the knowledge, skills, and experience to create beautiful green spaces that enhance the overall appeal of your property.
Does the landscaping company offer regular landscaping jobs for both commercial and residential clients?
Yes, the landscaping company offers regular landscaping jobs for all our clients, whether they are residential or commercial properties. These jobs can include landscape maintenance, design enhancements, and other contract services.
Why should I choose those listed landscaping companies over others?
The listed landscaping company stands out due to its reputation for providing top-quality services, employing reliable landscaping contractors, and being associated with the landscape industry association. With an emphasis on professionalism and customer satisfaction, they ensure exceptional results for every project.
Additional Useful Articles
If you are looking for other useful guides and articles about landscaping in Singapore, check them out below: