Spectacle Shops Singapore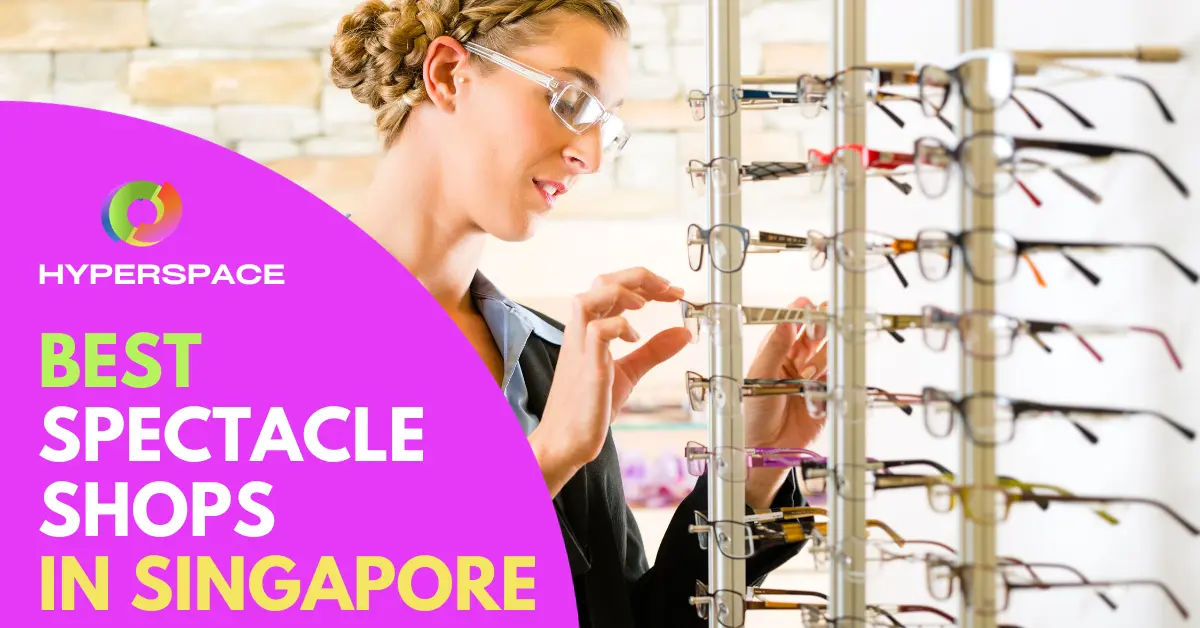 When it comes to seeking the perfect pair of glasses, Singapore offers a vast array of spectacle shops catering to diverse tastes and varying budgets.
The best spectacle shops in Singapore include Eyesight.sg, foptics, sightonomy, Monocle, and Oblique Eyewear.
When selecting a spectacle store in Singapore, take into account various aspects including customer service, pricing, product range, quality, and warranty.
In Singapore, spectacle shops provide a wide range of eyewear options, from luxury brands to budget-friendly choices, to cater to the diverse preferences and needs of residents.
Whether you're looking for a sophisticated pair to elevate your professional image or a funky design to showcase your unique style, our list of the best spectacle shops in Singapore will guide you in your pursuit.
Key Consideration Factors
Before choosing a spectacle shop, make sure to check these important consideration factors first.
Customer service: The best spectacle shops in Singapore prioritize customer satisfaction, providing excellent service from the moment you step into their store. Look for a shop with knowledgeable and friendly staff who can assist you in finding the perfect frame.
Pricing: Spectacle shops in Singapore offer a range of prices to cater to different budgets. Some may offer discounts or promotions, so it's worth comparing prices and checking for any ongoing deals.
Product range: The assortment of eyewear available is crucial, especially if you have a specific style or brand in mind. Look for shops that offer a variety of frames, lenses, and designs to choose from.
Quality: A good spectacle shop should provide high-quality products that are durable and comfortable to wear. Make sure to ask about the materials used and the warranty provided.
Warranty: A reliable spectacle shop should offer a warranty for their products, providing assurance that they stand by the quality of their eyewear. This is particularly important for prescription glasses as you want to ensure they can be replaced or repaired if needed.
Best Spectacle Shops Singapore
1) Zoff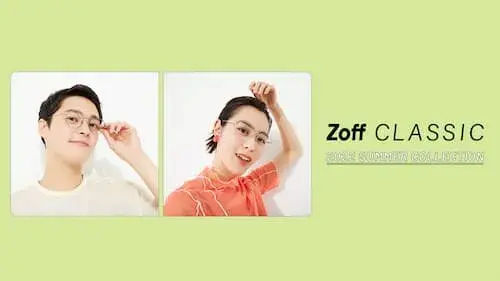 Zoff, the renowned Japanese brand, offers a wide range of stylish frames and lens sets, delivering exceptional value for your money. With prices starting at just $98, you can discover the perfect combination that matches your unique style and requirements. But there's more! Along with an amazing deal, Zoff provides complimentary cleaning and alterations at any of their physical stores.
Moreover, when you make a purchase on Lazada, you can enjoy a 10% discount on lens upgrades. And for families, Zoff has you covered as well. Children under 15 can have their lenses exchanged free of charge for any prescription changes, resulting in even greater savings.
Don't miss out on the Kids PC Package priced at only $58! It includes computer glasses with blue light blocking to safeguard your child's eyes while they have fun on their iPads. Discover the ideal combination of value, affordability, and outstanding service with Zoff.
2) Glimpse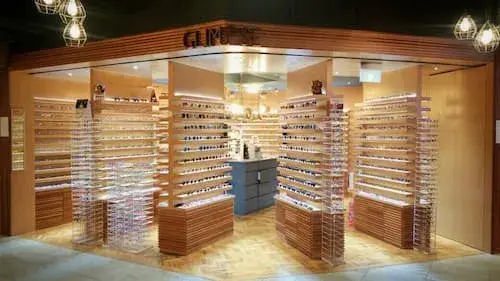 Say goodbye to the hassle of returning to the store for your order pickup! Experience the magic of Glimpse, where your custom-made prescription eyeglasses are ready in just 20 minutes. Explore a captivating array of stylish frame designs, ranging from classic rectangular to trendy round, sleek aviator to chic half rimless and rimless options. Get ready to elevate your eyewear game with Glimpse!
Prepare to fall head over heels for their stunning designs! And here's the best part – you can get not just one, but two pairs of glasses for only $50 each, complete with both frames and lenses. Don't let this incredible deal slip away!
3) Monocle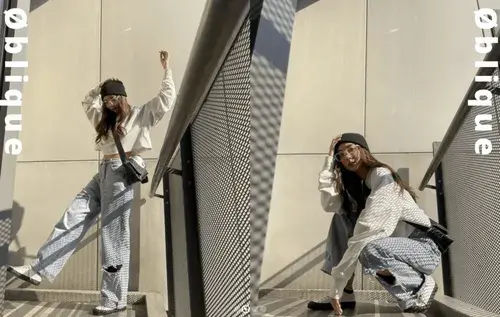 Elevate your style with Monocle's Italian tortoiseshell glasses. Crafted to enhance your appearance, these glasses are ideal for formal occasions. And the best part? They start at just $85 per pair, thanks to the use of premium stainless steel and titanium.
But that's not all. Monocle is more than just an eyewear store. It's a champion of environmental sustainability. With every purchase of glasses, they sponsor the planting of a tree, making a positive impact on our planet. So not only will you be saving money, but you'll also be contributing to a greener future.
Upgrade your eyewear and make a difference. Get your pair of Monocle glasses today!
4) Just Eyes
Boasting a remarkable 24-year history, they have established themselves as a reputable establishment. Setting them apart is their proficiency in opticianary dispensing, precise refraction, and authentic guidance.
When it comes to optometric care, their unwavering commitment is to provide unparalleled quality. They offer a wide selection of frames and possess extensive knowledge of lenses, ensuring they can cater to various individual needs.
Additionally, their emphasis on exceptional aftercare demonstrates their understanding of the significance of proper adjustment and maintenance for your glasses.
5) EMME Visioncare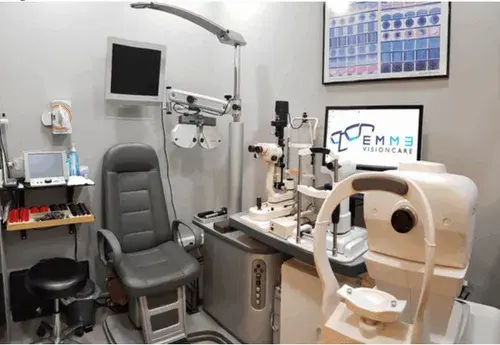 At EMME Visioncare, customers have access to state-of-the-art facilities and a team of highly experienced and dedicated Optometrists and Opticians. Offering a range of services including Comprehensive Eye Examinations, Eye Care, and Myopia Control Solutions, they provide personalized assistance for all your eye health needs.
From regular check-ups to specialized treatments, their skilled team is equipped to handle all aspects of your eye care. They prioritize your vision and are committed to ensuring your comfort and satisfaction. Get ready to experience improved vision with their dedicated assistance today!
6) Yi Eyecare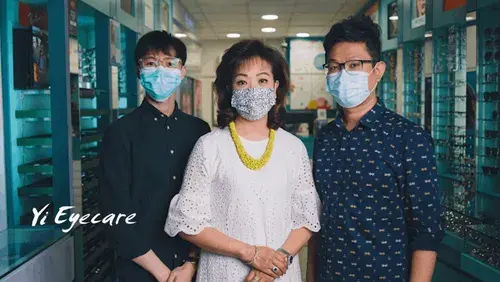 Yi Eyecare, a family-owned business, has been serving the Yew Tee Square community for over 20 years. Located in the heart of the West Side, this homegrown optical shop offers comprehensive eye care and eyewear services to valued customers, including families, friends, and neighbors.
Building partnerships with customers and the community is crucial for delivering exceptional service as a Singapore Heartland Store. They specialize in comprehensive eye examinations, contact lens fittings, and a range of other eye care services.
Whether you're looking for designer eyeglass frames or more affordable options, Yi Eyecare has a wide selection of prescription glasses at affordable prices.
7) One Optique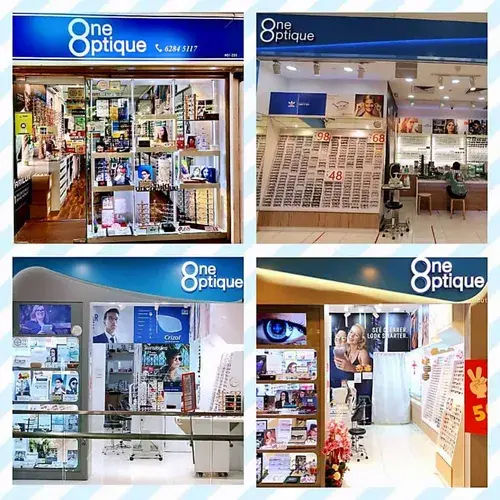 One Optique, a humble optical shop, started in a small HDB shop lot in the vibrant Hougang area in 2015. Since then, it has grown into a thriving business with 4 outlets, expanding their reach to Yishun, Khatib, Sembawang, and of course, Hougang.
But it's more than just the locations. At One Optique, customer service is their top priority. They value customer feedback and continuously strive for improvement. Moreover, they are committed to delivering quality products that truly matter to their valued customers.
One Optique provides a wide range of eyewear products from different brands and price ranges, all at competitive and affordable prices. With prices starting from just $48 (frame + lens), they personalize the eyewear options based on customers' preferences and budgets.
At One Optique, you can find stylish and comfortable eyewear that suits your style and budget! Join us for the One Optique experience and see the difference in optical care.
8) Molsion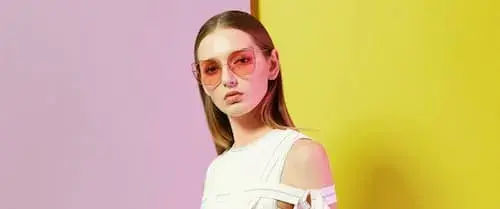 Introducing Molsion, a brand that seamlessly combines the luxurious comfort of authentic cotton with cutting-edge technology. This innovative brand has already made an impact in the fashion industry, being worn by renowned stars like Angelababy and Park Shin Hye.
With trendsetting designs and impeccable quality, Molsion is set to revolutionize the eyewear industry. For your next fashion statement, choose metal-rimmed frames that exude a nostalgic and retro charm. Embrace the throwback vibe and elevate your style to new heights!
9) Bolon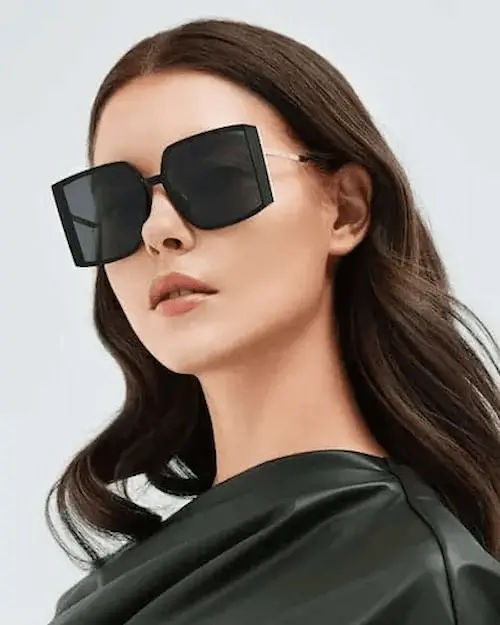 Celebrities like Anne Hathaway, Hailey Baldwin, and Davika Hoorne have been seen rocking this brand. When you choose Bolon frames, you'll instantly elevate your style with a touch of class and nerdy sophistication.
Whether you're into aviators, browline frames, or something in between, Bolon has the perfect eyewear to match your unique fashion sense. Discover the unmatched elegance and craftsmanship of Bolon frames and let your individuality shine with every stylish step you take.
10) New China Opticians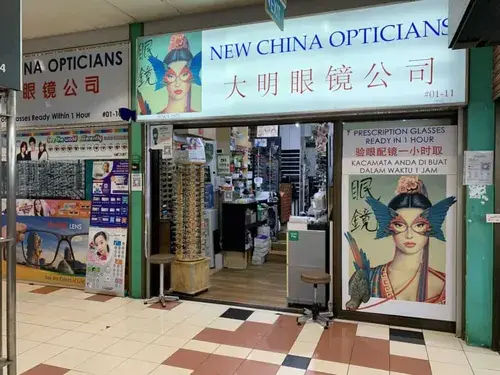 New China Opticians, founded in 1925, is a well-established optician in Singapore with over 95 years of industry experience. They are known for their wide range of vintage eyewear and accessories that are both stylish and affordable.
In addition to offering optical services such as eye examinations and check-ups to ensure optimal eye health, they are dedicated to providing excellent customer service and maintaining the highest standards of professional eye care.
11) ORIAN Eyewear
Explore ORIAN Eyewear, the ultimate destination for elegant and minimalistic designs. Embrace the allure of Korean-style glasses at an unbeatable price of only $48.
Each month, we reveal enchanting patterns, vibrant colors, and trendy styles both in our physical store and online. And here's a little secret for our online shoppers – use the code ORIAN10 to get $10 off your order. Don't miss out on this exclusive offer!
12) Eyesight.sg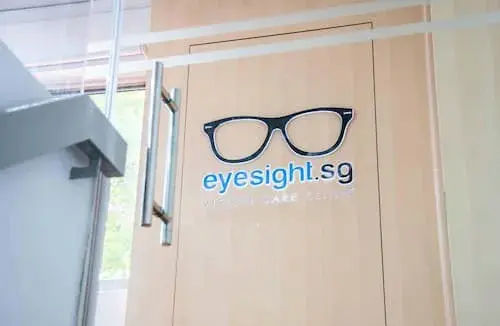 Eyesight.sg is a clinic that specializes in delivering top-quality eye care to patients of all ages. They strive to provide comprehensive vision care for your entire family.
With a strong emphasis on myopia treatment, management, and prevention, their mission goes beyond treatment and education. They also advocate for vision health and work towards preventing vision loss in the community.
Offering a broad range of services and expertise, Eyesight.sg is dedicated to promoting optimal eye health and improving the well-being of individuals and families.
13) foptics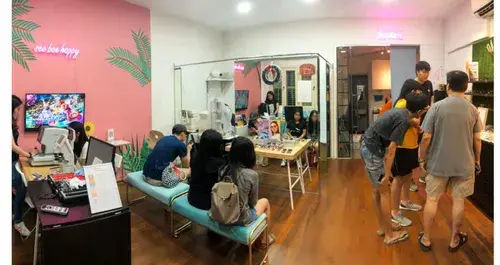 At foptics, they firmly believe that everyone should have access to fashionable and affordable glasses, without having to pay excessive prices. As an eCommerce eyewear retailer, foptics is dedicated to providing a seamless online and offline purchasing experience.
They strive to create a unique atmosphere in their brick-and-mortar stores, where customers can freely shop and explore, similar to browsing new clothing options. Transparency is key, and their prices are clearly displayed for everyone to see.
Join foptics and experience eyewear shopping like never before!
14) Eyecon Optical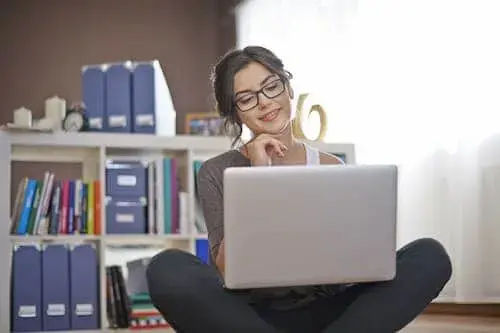 Eyecon Optical offers an incredible deal for eyeglasses. You can get eyeglass frames for just $35 and prescription lenses for an unbeatable price of $19.80. This outstanding value adds up to a total of $54.80.
With a wide range of styles to choose from, including Chic & Retro, Classic & Casual, Limited Edition, and Titanium frames, you'll find the perfect pair to match your personal style and taste.
15) Eyecare Studio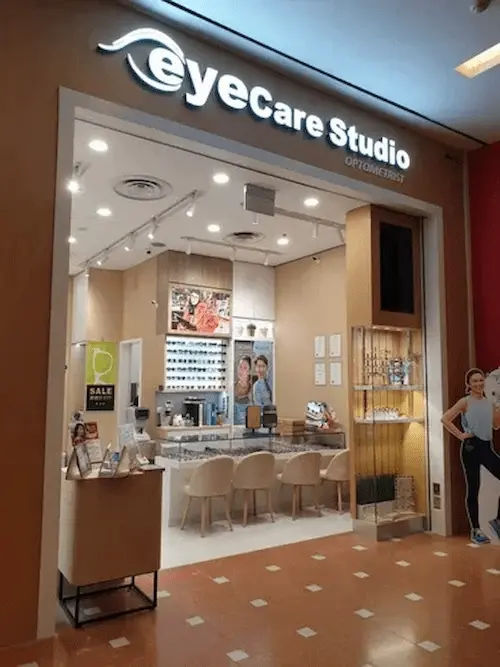 Eyecare Studio, situated in Singapore, provides an extensive range of services aimed at ensuring the health of your eyes. With comprehensive diagnostic eye exams and preventive care, their team of skilled optometrists and opticians is committed to delivering professional eye care.
They specialize in disease detection and myopia management, employing different approaches including OrthoK. Moreover, their stores showcase a wide selection of top-notch optical products like contact lenses, cutting-edge optical lenses, frames, and sunglasses, all available at competitive prices.
16) Lenskart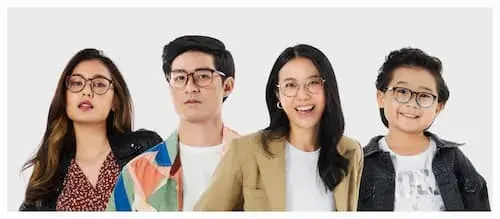 Lenskart provides customers with an amazing opportunity to effortlessly visualize how each frame looks on them, without the need for physical try-ons. This convenient feature is made possible by their innovative 3D Try On technology, available on both their website and physical stores.
The cutting-edge technology is particularly advantageous for germophobes, especially during the cold and flu season, as it eliminates the requirement of direct physical contact.
With a wide range of online-only designs starting at just $68, Lenskart ensures a tasteful presentation for every individual. Additionally, for purchases over $40, including delivery, you can enjoy the convenience of having your selected eyewear delivered right to your doorstep.
17) Visual Mass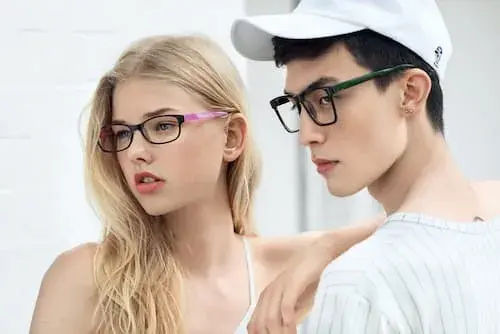 Explore the realm of eyewear at Visual Mass, where style transcends fashion and becomes a shared journey! Take advantage of our incredible 1-for-1 promotion on all glasses, and together with your fashion-forward friend, elevate your style and make a statement that showcases your distinct personalities.
Prepare to turn heads with our stunning Crystal Collection and Synthetic Resins Collection. These collections feature a wide range of beautiful transparent frame designs that are guaranteed to capture everyone's attention. Whether you prefer a subtle and understated look or a bold and adventurous one, we have the perfect frames to match your style and boost your confidence.
But wait, there's more! For our contact lens wearers, we have an exclusive offer. When you spend $250 on contact lenses, we'll treat you to a complimentary pair of prescription glasses. This allows you to switch up your look whenever you desire, without compromising on vision clarity and comfort.
18) SmartBuyGlasses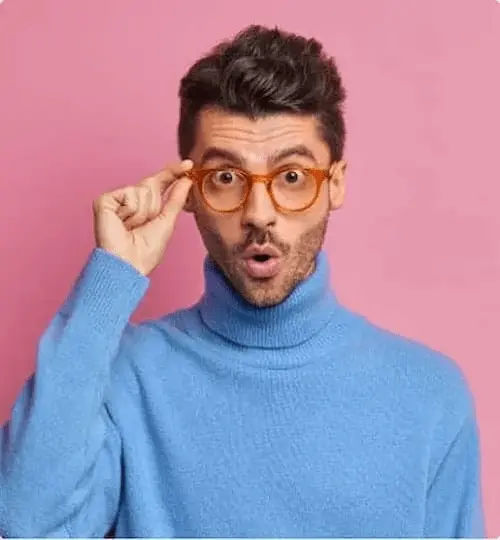 This brand exclusively operates in the online realm, offering a diverse selection of optical goods without the need for a physical store. Unlike traditional retailers, eye tests are not conducted on-site; instead, they are carried out in collaboration with expert opticians from different optical shops.
This innovative approach not only reduces costs but also ensures customers receive prompt and efficient checks, delivered with utmost convenience. By harnessing technology and expertise, this brand revolutionizes the eyewear shopping experience, providing a seamless combination of quality, affordability, and convenience.
19) OBlique Eyewear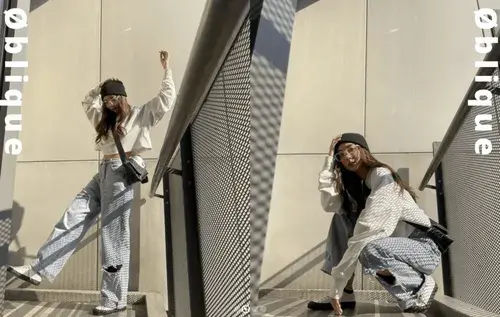 At Oblique Eyewear, they go above and beyond to bring you an exquisite collection of the hottest eyewear trends, all at wallet-friendly prices. With a relentless commitment to refining their processes and supply chain, Oblique Eyewear ensures faster, superior, and more cost-effective production.
They are always on the lookout for innovative materials and optical advancements to deliver unparalleled vision and aesthetics to their cherished customers.
20) O+
The O+ frames are highly regarded for their exceptional attention to detail, providing a variety of custom designs and exquisite eyewear that effortlessly exudes a vintage/retro vibe. It's important to mention that the lenses are not included and will require separate replacement, but this small effort is definitely worthwhile, especially if you've been unsuccessful in finding your ideal glasses so far.
We absolutely urge you to explore the vast array of choices provided by this brand, as it guarantees to surpass your expectations in every single way! Get ready to be amazed!
21) Eye Zone Optical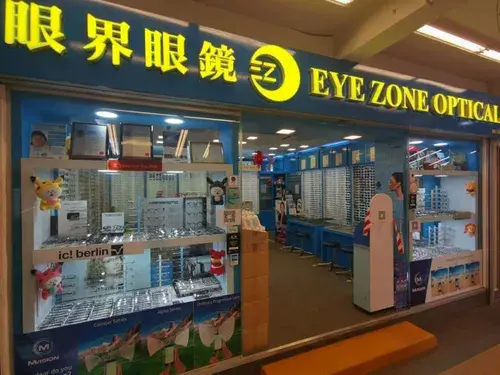 Established in 1997, Eye Zone Optical is an optical store dedicated to delivering customized and expert eye care services to its clientele. Recognizing the uniqueness of each individual, they strive to tailor vision care solutions that cater specifically to their needs.
Furthermore, their team of opticians and optometrists are well-trained to provide product suggestions based on customer preferences, without exerting any undue pressure to make unnecessary purchases.
22) sightonomy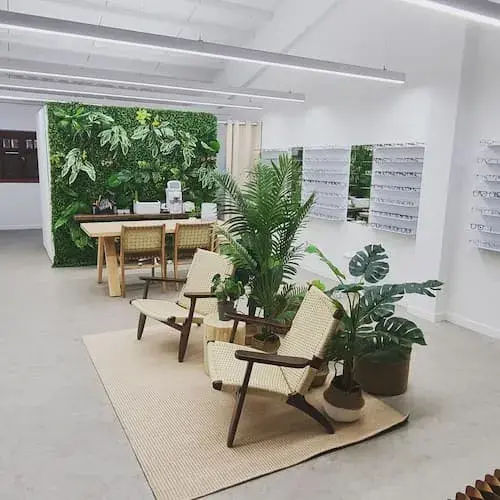 sightonomy was founded with a key objective: to bring value to the eyeglass-wearing community in Singapore. By adopting a direct-to-consumer model, sightonomy works closely with manufacturers, cutting out middlemen and making trendy, high-quality eyewear accessible and affordable.
sightonomy, an omni-channel retailer, goes beyond online shopping. In the heart of Chinatown, they offer a cozy studio for trying on frames and accessing eye care services. With 15+ years of experience, sightonomy was co-founded by an optometrist. They specialize in managing myopia in children and combating digital eye strain.
Personalized consultations for progressive lenses are also available, tailored to individual occupational and lifestyle needs.
23) Owndays
Owndays, a popular eyeglasses brand in Singapore, has several mall outlets where they offer a diverse selection of frames at different price ranges, starting from $98. Their SNAP collection showcases frames that can be used as both spectacles and sunglasses, making them ideal for the sunny weather in Singapore.
These frames are crafted from lightweight and long-lasting materials like Air Ultem. Additionally, Owndays offers reasonably priced spectacle accessories, including spectacle chains ($20), spectacle pouches ($10), and lens cleaners ($5).
24) Mimeo Optical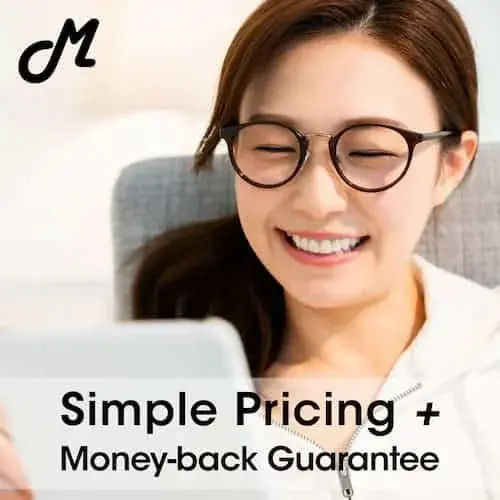 We all admire our beloved K-Drama stars every day. If you're in search of stylish and high-quality glasses made in Korea, look no further than Mimeo Optical. They offer an impressive collection of affordable eyeglasses.
From $75 Spectacles to the 1-for-1 Shamir Progressive Lens Package, they cater to individuals who spend long hours in front of a computer and need proper eye care.
By simply completing a short questionnaire on their website, you can quickly and effortlessly determine the price of your next pair of glasses. Just input your current prescription and lens preference, all from the comfort of your own home.
Spectacle Shops Singapore
In conclusion, Singapore offers a seemingly endless array of spectacle shops, each with a unique approach to eyewear.
From tech-savvy online providers to traditional brick-and-mortar outlets, there's a perfect match for every style and budget. Whether you're drawn to the latest trends or prefer timeless classics, these shops all have something great to offer.
Make sure to explore these brands and take advantage of their special deals and promotions. Remember, your glasses are more than just a means to correct your vision; they're a statement of your personal style.
Frequently Asked Questions (FAQ)
If you have any questions about Spectacle Shops in Singapore, you can refer to the frequently asked questions (FAQ) about the best Spectacle Shops in Singapore below:
Additional Useful Articles
If you are looking for other useful guides and articles about Spectacle Shops in Singapore, check them out below: