Travel Blogs Singapore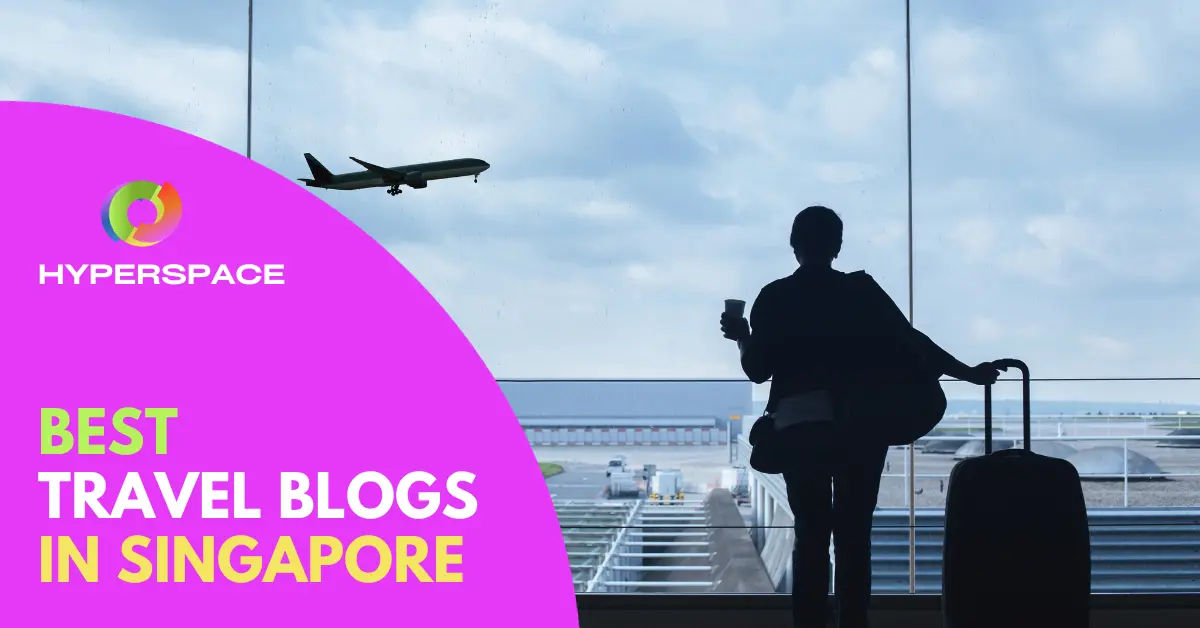 Singapore, fondly known as the Lion City, offers a wealth of experiences, cultures, and culinary delights.
The best travel blogs in Singapore include The Smart Local, PassportChop, Alvinology, I Wander, and Sunrise Odyssey.
When choosing to subscribe to a travel blog in Singapore, take into account elements like the theme, frequency of updates, content quality, and the credibility of the information provided.
Travel blogs in Singapore provide a valuable resource for residents and tourists alike, offering a unique mix of local insights and global trends.
Let's dive into the best travel blogs Singapore has to offer, enlightening us with their captivating storytelling and stunning visuals.
Quick Summary
Best travel blogs in Singapore include The Smart Local, PassportChop, Alvinology, I Wander, and Sunrise Odyssey.
When subscribing to a travel blog in Singapore, consider factors such as theme, regularity, content, and authenticity of updates.
Travel blogs in Singapore offer a unique blend of local insights and global trends, making them an invaluable resource for both residents and tourists seeking to explore the Lion City.
Key Consideration Factors
When choosing a Singapore based travel blog, make sure to consider these important factors:
Theme: The theme and focus of the travel blog, whether it's local adventures, budget travel, luxury experiences or a mix of everything.
Regularity: How often the blog is updated with new content. This will determine how frequently you can expect to receive fresh insights and inspiration.
Content Quality: The overall quality of content including writing style, visuals, and level of detail provided. Look for blogs that provide in-depth and informative content.
Authenticity: It's essential to choose a travel blog that provides accurate and reliable information. Check the credibility of the blogger and their sources before subscribing.
Best Travel Blogs Singapore
1) PassportChop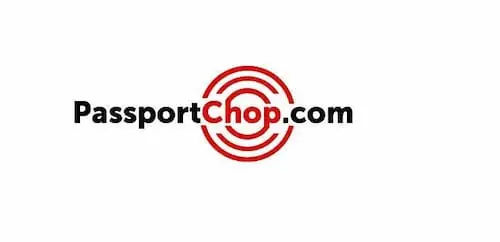 PassportChop.com is a travel website that offers travel information, trip itineraries, and reviews to assist in vacation planning. Showcasing the global travel escapades of Zhiqiang and Tingyi, it is widely acknowledged as one of Singapore's top travel blogs, renowned for its extensive itineraries.
Known for their extensive tours and impartial assessments of featured sites, they also provide valuable recommendations on activities to pursue and pitfalls to avoid during your visit. This is why they are recognized as one of the top travel blogs in Singapore.
2) Rambling Feet

Rambling Feet is a destination-focused blog that revolves around independent travel. The aim is to demonstrate to readers that embarking on their own adventures is more feasible than it appears.
The objective is to motivate individuals to veer off the well-trodden path and recount their one-of-a-kind experiences. The destination-oriented blog provides an excellent blend of personal narratives and insightful advice to enhance your global explorations.
With their exceptional solo travel guides and unique recommendations, they have established themselves as one of the top travel blogs in Singapore.
3) The Occasional Traveller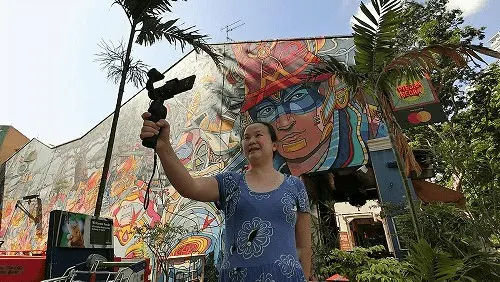 Having started in 2010, The Occasional Traveller initiated her Singapore travel blog while managing a demanding full-time job. It was during this period that she came to the realization of having accumulated several unused annual leave days from the previous year, simply due to her oversight of the significance of traveling.
This blog specifically caters to busy working professionals who possess a passion for travel but are restricted by time constraints. Make use of her experiences to effortlessly plan your own vacations, draw inspiration from her wanderlust tales, and learn from my travel missteps and victories.
Most importantly, the ultimate goal is to inspire you to take that well-deserved break for your next adventure and embark on a journey to explore the world further.
4) The Smart Local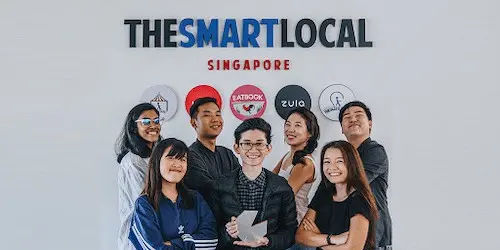 | | |
| --- | --- |
| Key Services: | short flicks, articles, video channel |
| Website: | https://thesmartlocal.com/ |
| Address: | 219 Kallang Bahru, #04-00 Chutex Building, Singapore 339348 |
| Phone: | +65 6514 0510 |
| E-mail: | hello@thesmartlocal.com |
| Operating Hours: | 9:00 AM – 6:00 PM Mondays – Fridays |
TheSmartLocal is a reliable provider of hyper-local information, delivering insights and recommendations on activities within the country to residents.
This valuable content is available through Singapore's leading digital platforms, such as their website, YouTube channel, Facebook page, and Instagram account.
The website combines editorial content with a community platform, allowing individuals to share their own assessments and viewpoints on different aspects of Singapore.
They provide excellent hyperlocal content to their audience, attracting advertisers who value their brand's reputation for safety and excellence. This is why they are recognized as one of the premier travel blogs in Singapore.
5) Sunrise Odyssey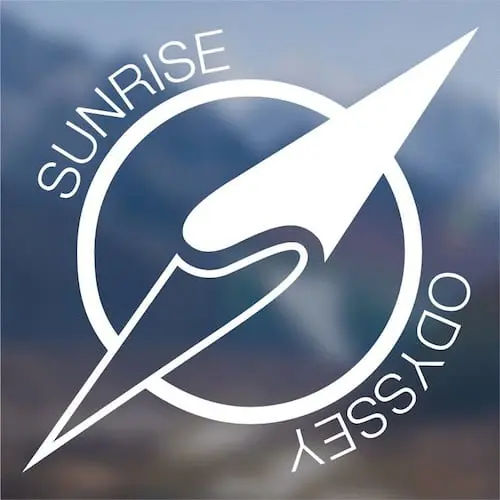 Meet Daniel and Gina, two adventurous travelers from Asia who are filled with a thirst for exploring the world. Breaking away from the norms of a typical Singaporean lifestyle, they are resolute in stepping out of their comfort zone and discovering unconventional destinations.
Their zest for life knows no bounds as they embark on thrilling journeys, capturing their experiences on this blog to share with their loved ones. Their travelogues are sure to ignite inspiration in their readers, encouraging them to chase after their own dreams.
With their exceptional off-the-beaten-path guides, it's no wonder they are considered one of the leading travel blogs in Singapore.
6) I Wander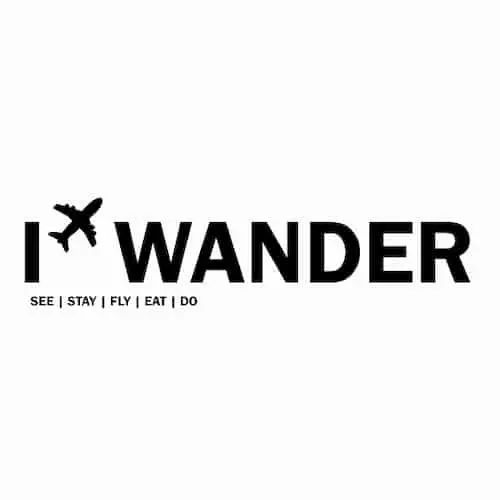 I Wander is a travel blog by Bino C., where a part-time traveler aims to inspire a new perspective on travel. Explore this website for incredible recommendations and valuable insights on balancing a full-time job with the desire to wander the world.
Throughout your adventure, you'll come across captivating travel guides, mouthwatering food suggestions, amazing accommodations, and a handful of useful travel tricks. These exceptional travel tips are what set them apart as one of the leading travel blogs in Singapore.
7) Alvinology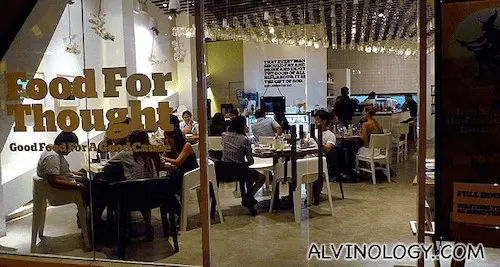 Alvinology.com, managed by AM Collective Pte Ltd, is a leading media platform that attracts more than 5 million monthly page visits on different web and mobile domains.
Alvin, an experienced marketing and communications specialist, possesses a comprehensive knowledge of the digital and social media landscape. He offers a distinct perspective gained from working on the agency's end.
With their distinctive and creative approach, they provide unparalleled marketing and communications expertise, ensuring outstanding brand and customer experiences. What sets them apart as one of the leading travel blogs in Singapore is their team of skilled writers and content creators.
8) Travelerfolio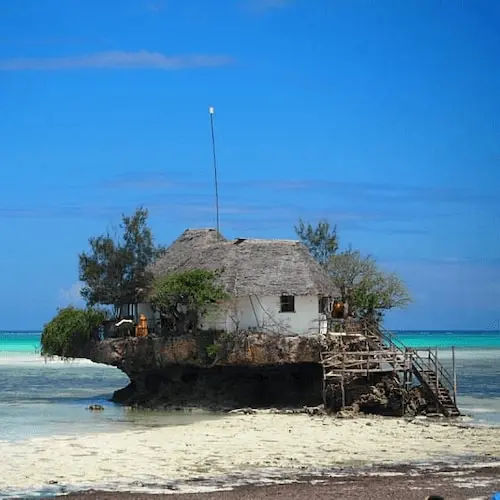 TravelerFolio, a renowned travel blog, is written by a group of professionals and travel enthusiasts who share a common passion. They strive to provide travel inspiration, offer recommendations, suggest bucket list ideas, and showcase breathtaking destinations perfect for Instagram.
Eunice, the founder of TravelerFolio, established the blog in 2008 with the goal of inspiring and connecting with fellow globetrotters from all around the globe.
The travel blog has received recognition and accolades, including the Singapore Blog Awards 2012 and Asia Pacific Best Travel Blogs, establishing its reputation as a top travel blog in Singapore.
9) Lydiascapes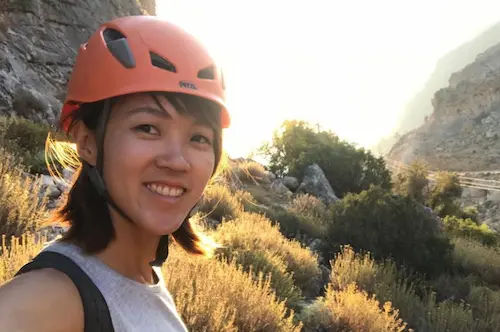 In 2014, Lydia Yang chose to swap her high heels for hiking boots, and she hasn't looked back. Previously working as a corporate professional in marketing, she left her glamorous position at a luxury hotel to fully embrace the digital nomad lifestyle.
By making this courageous choice, she gained the flexibility to work in marketing from anywhere, allowing her to embark on a world-wide exploration, one country at a time. Lydiascapes serves as a platform where Lydia shares her numerous journeys and adventures, offering valuable insights for fellow adventurers with a passion for exploring the globe.
Lydia's adventure blog is a treasure trove of valuable information for travelers and climbers alike. Her posts not only explore her greatest passions, such as rock climbing and campervanning in the great outdoors, but also provide helpful insights on climbing road trips.
You'll find recommendations on top-notch climbing destinations and essential gear, ensuring new and thrilling learning opportunities.
10) Pohtecktoes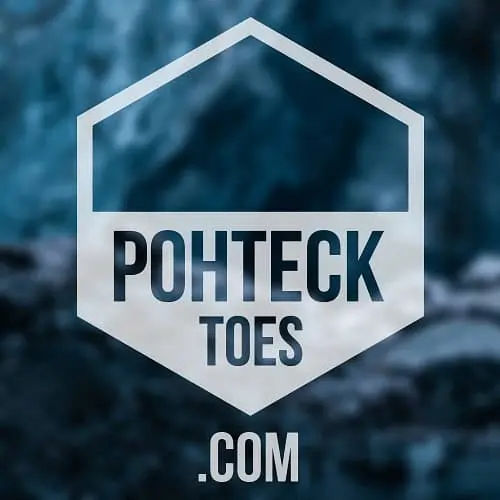 In 2013, Hendric made a life-changing decision to embark on a global journey, leaving his job behind. Acknowledging the exceptional personal growth opportunities that travel brings, he chose to break free from the conventional 9-5 routine and embrace a self-employed lifestyle, making the most of his adventures along the way.
Up until this point, he has been fortunate to manage it without worrying about the expenses. This is achieved by combining freelance media work such as graphic/web design and social media, taking advantage of affordable airfare deals, participating in travel competitions, and securing travel sponsorships.
These invaluable budget travel tips and tricks have contributed to establishing them as one of the top travel blogs in Singapore.
Travel Blogs Singapore
In conclusion, the travel blog scene in Singapore is vibrant and diverse, providing a plethora of information for both seasoned and novice travelers alike.
With their unique perspectives, in-depth travel guides, and valuable insights, these Singaporean travel blogs offer the ideal starting point for anyone looking to embark on a new adventure.
Whether you're seeking off-the-beaten-path destinations, budget travel tips, or the perfect Instagram-worthy spot, these blogs have got you covered. Start exploring today and let these travel bloggers inspire your next journey.
Frequently Asked Questions (FAQ)
If you have any questions about travel blogs in Singapore, you can refer to the frequently asked questions (FAQ) about the best Travel Blogs in Singapore below:
What are the best travel blogs in Singapore?
The best travel blogs in Singapore include The Smart Local, PassportChop, I Wander, Irene's Travel Blog, Sunrise Odyssey, and Alvinology.
Which well-established travel blog in Singapore provides practical tips and unbiased reviews for fellow travelers?
The Travel Intern is a well-established travel blog based in Singapore that offers practical tips, unbiased reviews, and insightful articles for fellow travelers. They cover a wide range of destinations and provide valuable information to help readers plan their own trips.
Can you recommend any Singapore travel blogs that provide detailed travel itineraries for visiting Singapore?
Sure! Here are some Singapore travel blogs that offer detailed travel itineraries for exploring the city:
Singapore City Explorers
The Petite Wanderess
The Occasional Traveller
These blogs provide comprehensive guides on what to see, where to eat, and how to make the most of your visit to Singapore.
Are there any travel blogs in Singapore that connect like-minded professionals who love to travel?
Yes, Travel Intern is a platform that not only shares travel stories but also connects like-minded professionals who have a passion for travel. They organize events and workshops where travelers can come together, share their experiences, and learn from each other.
What makes a travel blog reliable and trustworthy for travel recommendations?
A reliable and trustworthy travel blog should provide unbiased reviews, practical tips, and detailed information about destinations. Look for blogs that have a good track record of sharing accurate and up-to-date information, backed by personal experiences or extensive research.
How do travel blogs in Singapore inspire readers to explore new destinations?
Travel blogs in Singapore inspire readers by sharing their own travel adventures, captivating stories, stunning photographs, and useful tips. They showcase the beauty of different destinations and provide insights into the local culture, cuisine, and activities, encouraging readers to step out of their comfort zones and embark on their own travel journeys.
Can you recommend a Singapore travel blog that focuses on off-the-beaten-path destinations and unique travel experiences?
Adventurous Miriam is a Singapore-based travel blog that specializes in off-the-beaten-path destinations and unique travel experiences. The blog's author, Miriam, shares her adventurous expeditions and provides valuable insights for travelers looking for something different.
How can I start my own travel blog to share my travel experiences?
Starting your own travel blog requires passion, dedication, and consistency. Some basic steps to get started include choosing a domain name, setting up a website, creating engaging content, and promoting your blog through social media and networking with fellow travel bloggers. It's also essential to find your unique voice and style to stand out in the crowded travel blogging space.
What are some essential tips for writing engaging travel blog posts?
To write engaging travel blog posts, you should follow these tips. First, tell a captivating story by vividly describing your travel experiences. Next, use descriptive language to paint a picture and allow readers to envision themselves in the destination. Additionally, provide practical information such as tips, recommendations, and details about accommodations, transportation, and local customs. Lastly, enhance your storytelling with high-quality and eye-catching images.
Additional Useful Articles
If you are looking for other useful guides and articles about travel blogs in Singapore in Singapore, check them out below: