Washing Machine Singapore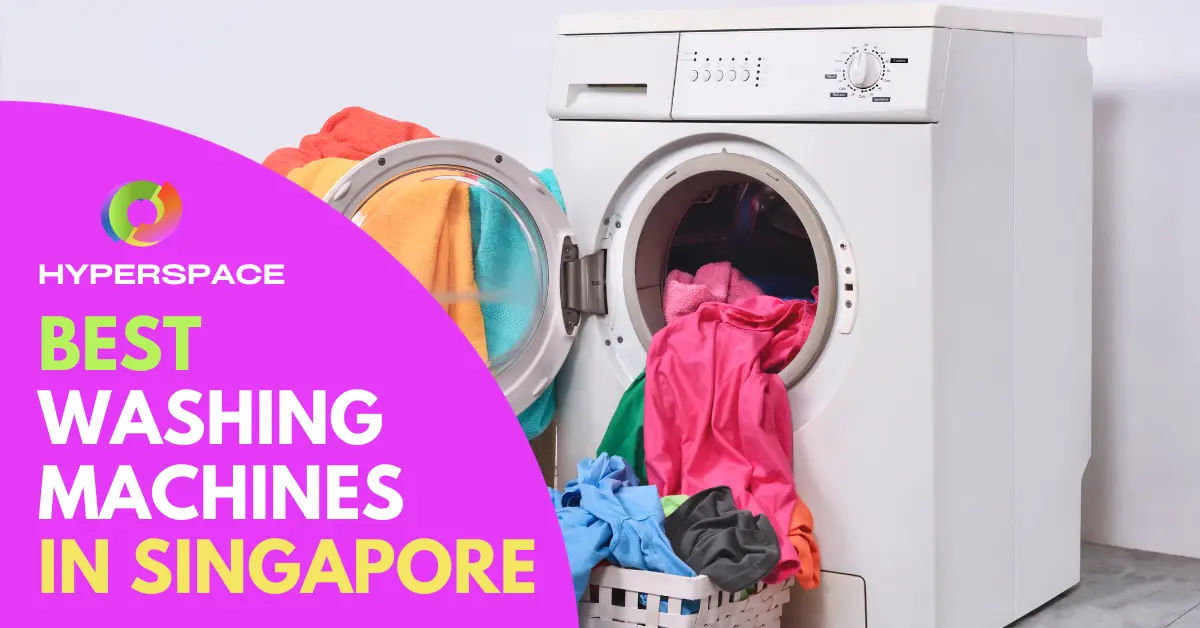 When it comes to maintaining clean and fresh clothes, investing in a high-quality washing machine is crucial.
The best washing machines in Singapore include Samsung WA90F5S5QWA, LG FC1408S4W, Panasonic 10KG Econavi NA-120VX6, and Hitachi SF-10oXa.
When selecting a washing machine in Singapore, take into account factors like smart technology, capacity, steam cleaning, energy efficiency, and unique features.
Washing machine Singapore is a helpful guide to choose the best washing machine in Singapore. Find top-rated models that fit your budget, lifestyle, and laundry requirements.
This guide aims to assist you in making an informed decision by presenting the best washing machines available in Singapore.
Quick Summary
Best washing machines in Singapore include Samsung WA90F5S5QWA, LG FC1408S4W, Panasonic 10KG Econavi NA-120VX6, and Hitachi SF-10oXa.
When choosing a washing machine in Singapore, consider factors such as smart technology, capacity, steam cleaning, energy efficiency, and special features.
Washing machine Singapore is a comprehensive guide that provides valuable insights into the top-rated washing machines in Singapore, helping you select a model that perfectly aligns with your budget, lifestyle, and laundry needs.
Key Consideration Factors
When choosing which washing machine to buy, make sure not to forget to consider these important factors such as:
Smart technology: With the advancement in technology, some washing machines come with features like Wi-Fi connectivity, voice control, and app control. These smart features make doing laundry more convenient and efficient.
Capacity: The capacity of a washing machine is measured in kilograms (kg) and determines how much laundry it can handle per cycle. A larger capacity is ideal for families with heavy loads of laundry.
Steam cleaning: This feature uses high temperatures and steam to remove tough stains and kill bacteria, providing a deeper clean for your clothes.
Energy efficiency: Look for washing machines with the highest energy star rating as they consume less electricity, helping you save on utility bills.
Special features: Some washing machines come with unique features like allergen removal, automatic detergent dispensers, and self-cleaning options that cater to specific needs.
Best Washing Machines in Singapore
1) Hitachi SF-100Xa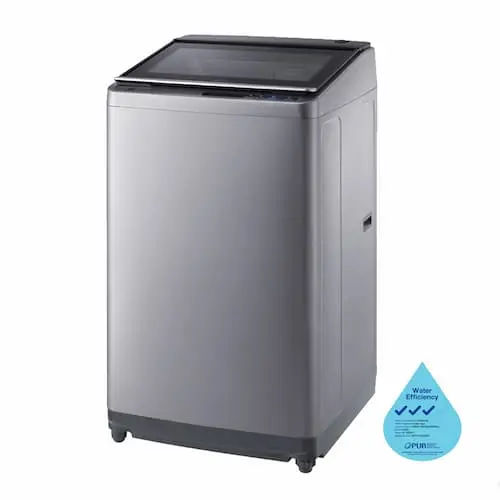 The Hitachi SF-100Xa is a user-friendly top-loading washer that sets itself apart from modern washers. With its simple four-control button, it offers ease of use without compromising on effectiveness. Powered by Dynamic Stream Wash technology, it efficiently circulates water to remove stubborn dirt from clothes without causing any damage.
2) Samsung WW80J54EOBW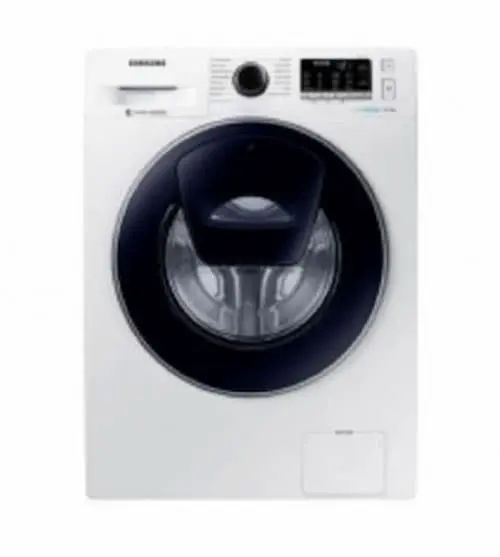 Key Feature
1400 RPM
Digital Inverter
Diamond Drum
Where to Buy
Click here
Price
$736.00
Samsung is a highly sought-after brand for home appliances globally, and it's no surprise that one of their machines has made it onto our list. Let's delve into why the Samsung WW80J54EOBW stands out as one of the best washing machines in Singapore.
One of its key advantages is its capability to operate with both cold and warm water, eliminating the need to wait for the perfect timing to do laundry. This results in approximately 70% savings in energy and water consumption.
3) Electrolux EWT105WN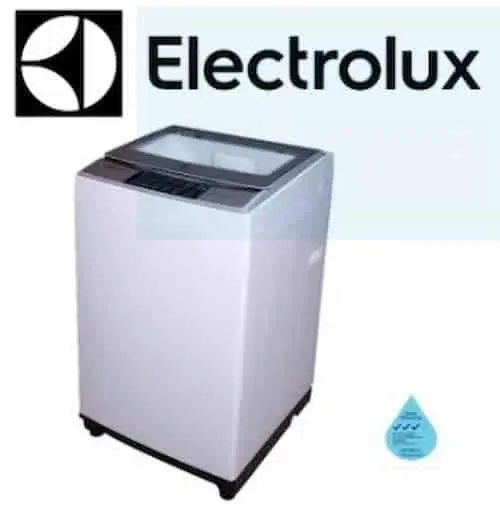 Key Feature
Child Lock
Cyclonic Care
Tub Clean
Time Manager
Where to Buy
Click here
Price
$568.00
The Cyclonic Care Pulsator system is specifically designed to create a strong upward water flow, guaranteeing uniform distribution of clothes and preventing them from clumping together. This distinctive feature sets it apart as one of the rare top-load washers capable of achieving such results.
Moreover, the Electrolux washing machine takes it up a notch with its self-cleaning function, making it even more enticing. Say goodbye to manual cleaning with this remarkable feature that eliminates the need for it.
4) LG FC1408S4W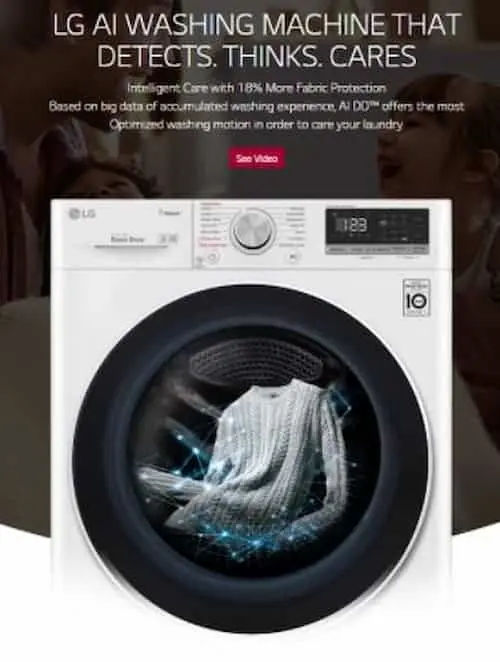 Key Feature
With 18% more fabric protection
Optimised washing motion
Where to Buy
Click here
Price
$899.00
When it comes to doing laundry late at night without disturbing others, look no further than the LG FC1408S4W washing machine. With its 6-motion inverter direct drive, it keeps vibrations and noise to a minimum, so you can wash your clothes anytime without waking anyone up. Say goodbye to rumbling in the middle of the night!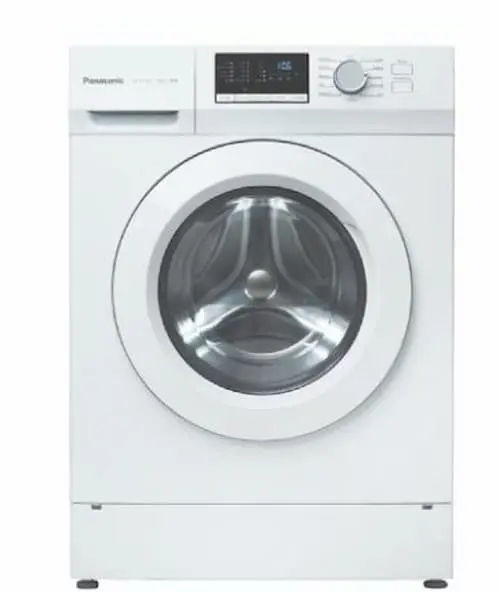 Key Feature
Allergen and bacteria suppression with hot water wash
Multiple water temperature settings for diverse laundry needs
Tub Clean Course for mould and bacteria suppression
15 min super fast wash
Where to Buy
Click here
Price
$379.00
Experience immaculate laundry with the Panasonic Econavi NA-120VX6. Say goodbye to the hassle of dirty clothes as this dependable washer becomes an essential part of your kitchen. If you're in need of a time-saving washing machine, look no further. With its Active Foam System, it cuts laundry time down to just 49 minutes.
6) Sharp Washing Machine ESX705 7KG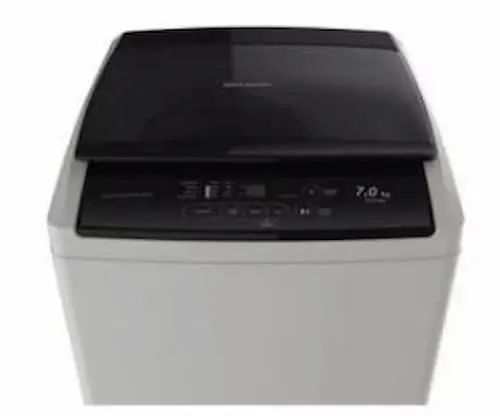 Key Feature
Intelligent Waterfall System
Equal Wash and Less Tangle
Soak Wash
Fuzzy Control
3D Wave
Thorough removal of dirt with every wash
Auto Start After Blackout
Where to Buy
Click here
Price
$279.00
Need a speedy washing machine on a budget? Check out the Sharp ESX705. At less than $300, it's the most affordable option we've found.
The Sharp Washing Machine ESX705 7KG comes with an Intelligent Waterfall system that guarantees optimal detergent dissolution and distribution for every wash. No more detergent residue on your clothes after each cycle!
7) Samsung WA90F5S5QWA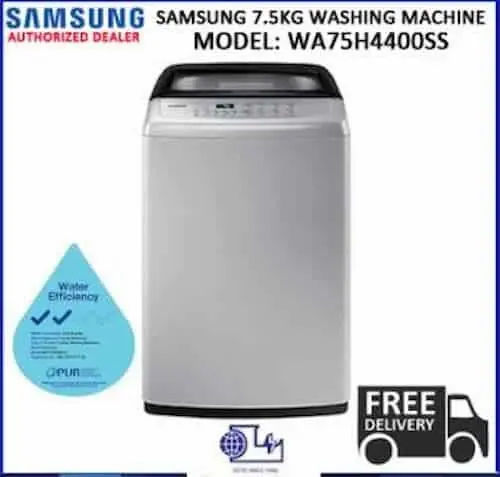 Key Feature
Wobble Technology
Diamond Drum
Air Turbo Drying System
Where to Buy
Click here
Price
$389.00
The Samsung WA90F5S5QWA comes equipped with an air turbo drying system that effortlessly dries your laundry. Its multi-directional wash flow ensures minimal friction and no knots when washing your clothes. Additionally, it consumes less water compared to traditional top-load washing machines. The bottom mystical filter captures all unwanted lint and waste, ensuring a thorough clean for every item.
8) Fisher & Paykel QuickSmart WH7560J3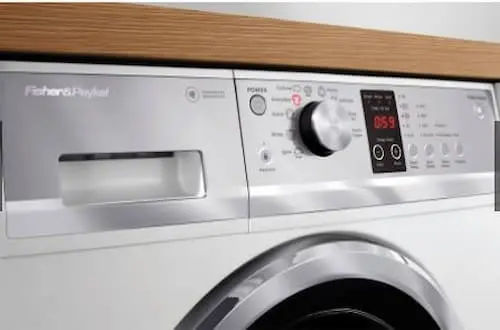 Key Feature
Auto out of balance correction
Automatic water level
Delay start
Eco
Excess foam detection
Extra rinse option
Where to Buy
Click here
Price
$849.00
The Fisher & Paykel QuickSmart WH7560J3 is a front-load washing machine that guarantees a delightful laundry experience. It offers multiple wash cycles to accommodate different fabric types, from delicate to bulky. With its direct-drive motors, it eliminates the use of belts and pulleys, resulting in reduced vibrations. This feature is especially convenient if you have limited time to do laundry late at night while everyone is asleep.
9) Hitachi SF-140XAV 14kg Top Load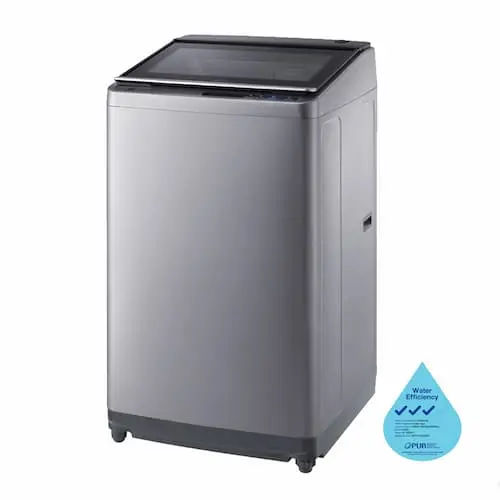 Key Feature
Powered Inverter
3 WELS Ticks
Allergy UK Endorsed for Effective Removal of Mold
Auto Self Clean
4 Button Easy Control
Where to Buy
Click here
Price
$938.00
If you have a large family and deal with a lot of laundry, the Hitachi SF-140XAV washing machine is worth considering. With a capacity of up to 14 kilograms, it can handle your laundry needs.
The user-friendly interface with just four buttons and a clear LED display allows you to quickly customize your preferred cycle. Moreover, the 4 Step Penetration Wash System provides excellent performance to remove even the toughest stains with the power of your detergent.
With its spacious capacity, easy controls, and powerful capabilities, this washing machine is an excellent choice for big families in Singapore.
Washing Machine Singapore
In conclusion, selecting the right washing machine that suits your needs and preferences can significantly enhance your laundry routine. With a myriad of models available in Singapore, each possessing unique features such as energy efficiency, capacity, and special functions, the best washing machine is the one that caters to your specific requirements.
From top brands like Samsung, LG, and Electrolux, you're guaranteed to find a washing machine that not only simplifies your washing tasks but also gives your clothes the care they deserve.
Frequently Asked Questions (FAQ)
If you have any questions about washing machines in Singapore, you can refer to the frequently asked questions (FAQ) about the best Washing Machines in Singapore below:
What are the best washing machines in Singapore?
The best washing machines in Singapore include Samsung WA90F5S5QWA, Hitachi SF-100Xa, Panasonic 10KG Econavi NA-120VX6, and LG F2721HTWV 21/12KG Washer Dryer.
Which is the best brand of washing machine?
In Singapore, you can find numerous reliable washing machine brands including Samsung, Hitachi, Panasonic, LG, and Electrolux. However, the ideal brand for you will vary based on your personal preferences and budget. Before making a decision, it is crucial to conduct thorough research and read reviews. Therefore, it is challenging to determine the ultimate best brand.
How much does it cost to use a washing machine in Singapore?
The price of using a washing machine in Singapore differs based on the brand, model, and energy efficiency. Typically, running a washing machine in Singapore costs between $0.15 and $0.50 per load. Nevertheless, certain newer models with advanced functionalities might incur higher operating expenses. It is advisable to review the energy label and estimated annual energy consumption prior to buying a washing machine to gauge potential operating costs.
What size is a front-load washing machine in Singapore?
Front-load washing machines in Singapore usually come in sizes ranging from 7kg to 10kg. However, larger models with capacities of up to 16kg are also available. When choosing the right size for your front-load washing machine, it's crucial to consider your household's laundry requirements.
Which washing machine is No 1?
Determining the top washing machine in Singapore is subjective since it relies on individual preferences and needs. Nevertheless, there are a few popular choices such as the Samsung WA90F5S5QWA, LG F2721HTWV 21/12KG Washer Dryer, and Hitachi SF-140XAV 14kg Top Load. It is advisable to conduct research and compare various models to find the most suitable one for your needs.
Why should I consider an LG washing machine for my laundry room?
LG washing machines are renowned for their quality and durability. With advanced features like energy and water savings, you can trust an LG washing machine to provide efficient performance while being environmentally friendly.
How do front load washers contribute to energy and water savings?
Front load washers are designed to use less water and energy compared to top load washers. Their innovative design allows them to maximize cleaning efficiency while minimizing resource consumption, resulting in significant savings on your utility bills.
How can I determine the appropriate washing capacity for my laundry load?
The washing capacity of a machine refers to the maximum load size it can handle. Consider the size of your household and the frequency of your laundry needs to determine the appropriate capacity. It's important to choose a machine with enough space to accommodate your typical laundry load comfortably.
What are the benefits of using a load washer that is energy efficient?
An energy-efficient load washer not only helps you save on your energy bills but also reduces your environmental impact. These machines utilize advanced technology to optimize energy usage while still providing excellent washing performance, ensuring better results with less energy consumption.
Are there different types of washing machines suitable for washing different fabric types?
Yes, there are different types of washing machines available that cater to various fabric types. For instance, front load washers are known for their gentle treatment of delicate fabrics like silk or wool. It's essential to consider the fabric type and choose a washing machine that provides the appropriate care.
How can using water-efficient washing machines contribute to preserving the environment?
Water-efficient washing machines help conserve water resources by using less water per cycle. By reducing water consumption in your laundry routine, you contribute to conserving this valuable resource and promoting a more sustainable environment for future generations.
Additional Useful Articles
If you are looking for other useful guides and articles about Best Washing Machines in Singapore, check them out below: