Hyperspace Blog
9 Instagram Worthy Birthday Cakes Catering For Your 21st Birthday Party
What is a birthday party without a birthday cake? Regardless of age, you would always be happy to have a cake around. Organizing a birthday party is a good opportunity to show love for another; especially when it's a 21st birthday party because it symbolizes the age of freedom and adulthood.
An ordinary menu with a good birthday cake is ample enough to complete anyone's birthday party; you do not need to spend much in order to make a birthday party memorable. Therefore, birthday cakes are another way for people to express love to one another.
However, birthday cakes are also great for making guests hang around and stay till the end of the birthday party! Thus, it is crucial to ensure that your birthday cake looks enticing and tasty enough in order to attract the attention of all.
Without further to do, here are 9 Instagram Worthy Birthday Cakes Catering For Your 21st Birthday Party!
1) Flair Cakes
From dessert platters to beautifully decorated cakes, Flair Cakes pride themselves on having their confectionary baked fresh on a daily basis. Flair Cakes also provide savory treats such as Chicken Curry Pies and Steak; this would help change up your palate if you and your guests have had too much of sweet treats!
Order now: https://flaircakes.oddle.me/en_SG
2) Butter Studio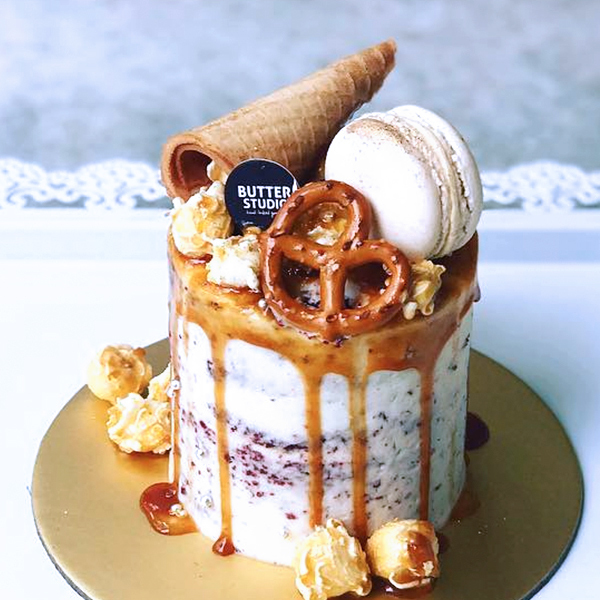 Well known for specializing in making uniquely Singaporean cakes such as the Classic Gula Melaka Cupcake or Speculoos Ondeh Cake, Butter Studio prides itself on using premium quality ingredients so as to provide the best-tasting desserts.
Besides cakes, Butter Studios also provide other party catering options such as sweet treats, cupcakes, and unique customization options such as cake toppers, design candles, and party gift options.
Order now: https://order.thebutterstudio.com/en_SG/
3) Marble Slab Creamery
Serving up quirky ice cream cakes with innovative names and customizable choices of ice cream flavors, the cakes at Marble Slab Creamery come in all shapes and sizes; making picture-perfect cakes!
Cool down with these delectable and popular ice cream cakes!
Order now: https://www.marbleslab.com/catering/
4) Fluff Bakery
Serving up a splash of local delights such as ondeh ondeh cake and goreng pisang chocolate cheesecake, this halal bakery sees long queues daily; you do not need Google Maps to locate this bakery!
In addition, Fluff Bakery also offers a variety of cupcake flavors for desserts. From red velvet to pandan kaya cheese, and to salted caramel; these cupcakes will definitely be a hit at your party!
Order now: https://order.fluffbakery.sg/en_SG/
5) Spatula Bakery
Well known on Instagram for their aesthetic cakes, this bakery boasts beautiful cakes that are just too perfect to cut into. From edible wallpaper wrap to water gradient, to chocolate drip effect, to hand-piped 3D buttercream flowers, and the highly raved rosette pipping technique; there's no skimming on the decorations for these beauties!
All café cakes come with three layers of your selected flavor such as; red velvet, speculoos, cookie dough, pandan gula melaka, or strawberry shortcake. However, if you wish for something a little more extra, we reckon you order from their special occasion cakes range.
Order now: https://www.spatula.sg/
6) Cupplets
We've discussed about cakes that look too good to eat, but what about edible art? You'll find these at Cupplets! Think freestyle, abstract painting on a cake that's edible!
These Peranakan-inspired and floral buttercream cakes are masterpieces that will surely tickle your tastebuds too! Don't expect to find basic flavors here; Cupplets takes it up a couple of notches with bizarre flavors like green tea strawberry, lychee and rose, yuzu banana with passionfruit curd, brown butter gula melaka, raspberry red velvet, and black earl grey.
Order now: https://www.cupplets.com/cakes
7) Lady M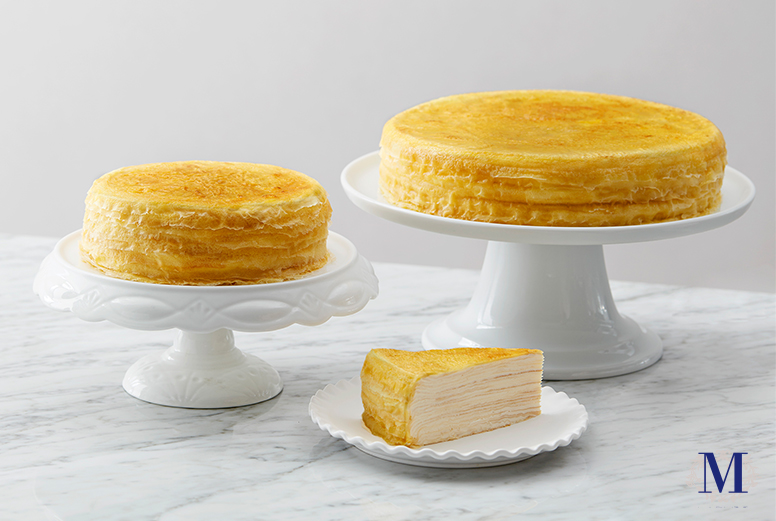 If you're sick of thick, heavy birthday cakes and prefer something a little lighter, then the Mille Crepe Cake is exactly what you need!
This signature cake is made by stacking twenty layers of fine paper-thin crepes with mild, delicately flavored cream sandwiched in between. Other available flavors include chocolate and green tea!
Order now: https://www.ladym.com.sg/
8) Cake Spade
Having a wide range of available flavors, Cake Spade's phenomenal selection of baked treats might give you a migraine just trying to select one. Hence, we'll go ahead and recommend its most unique creation; The Strawberry Tofu Cheesecake.
This specialty cheesecake is less sweet and lighter than other thick and creamy cakes. It features a jelly topping with fresh strawberries encased within; you can also pick a peach topping with a choice of either oreo or digestive cookie bases.
Order now: https://www.cakespade.com/
9) The Ugly Cake Shop
Do not let its name fool you; The Ugly Cake Shop bakes some of the most beautiful cakes we've ever seen. Worthy mentions include their ombre cake with its stunning shades of pastel colors, completed with rose-patterned icing.
If the fancy frosting does not impress you, then you'll be happy to know that you can choose from a variety of intriguing cake flavors such as salted caramel or the decadent peanut butter and dark chocolate.
In addition, the cakes sold are all for a cause; a portion of the profit goes towards donation for the hungry children in Timor Leste.
Order now: http://www.uglycakeshop.sg/