Peranakan Food Singapore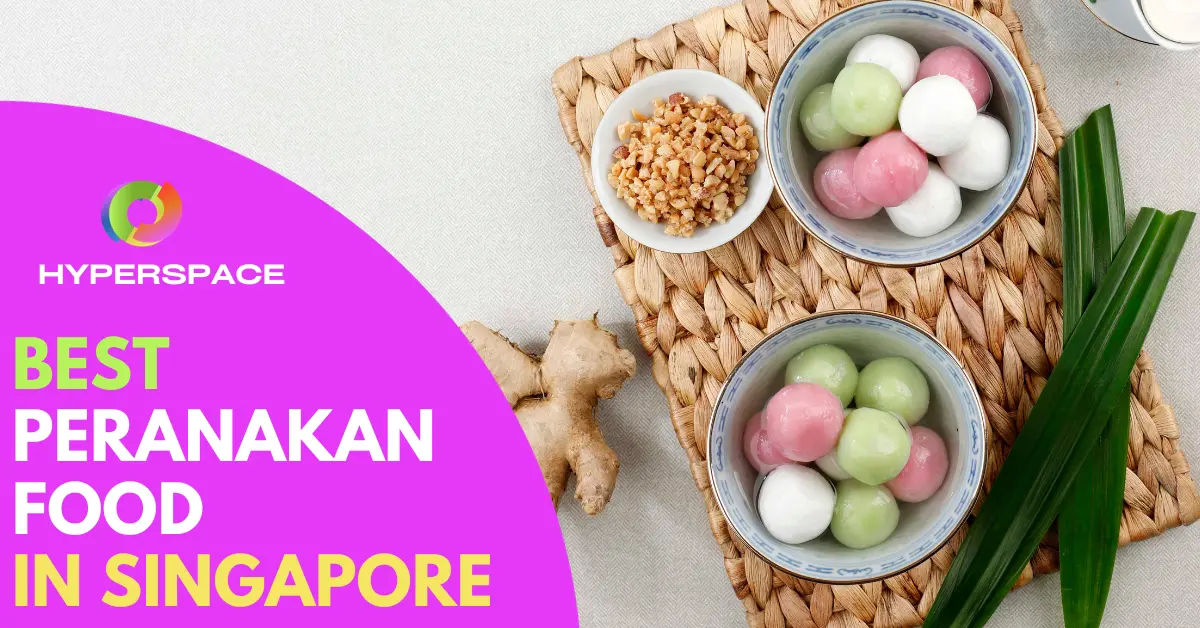 Singapore, a melting pot of cultures, offers a wide range of culinary experiences, with Peranakan cuisine standing out as a unique blend of Asian influences.
The best restaurants that serve Peranakan food in Singapore are Violet Oon, Popo and Nana's Delights, Straits Chinese Nonya Restaurant, The Peranakan, and Godmama Peranakan Restaurant.
When selecting a restaurant in Singapore for Peranakan cuisine, take into account aspects like service quality, pricing, reputation, menu offerings, and customer reviews.
Nyonya cuisine, also known as Peranakan food, is a delightful blend of Chinese, Malay, and Indonesian culinary traditions. It is renowned for its bold and vibrant flavors.
This article will take you on a culinary journey through the best places to experience authentic Peranakan delicacies in Singapore, each offering a taste of the past married with contemporary culinary creativity.
Quick Summary
Best restaurants that serve Peranakan food in Singapore are Violet Oon, Popo and Nana's Delights, Straits Chinese Nonya Restaurant, The Peranakan, and Godmama Peranakan Restaurant.
When choosing a restaurant for Peranakan food in Singapore, consider factors such as service quality, price, reputation, menu, quality of service, and reviews.
Peranakan food, often referred to as Nyonya cuisine, is a delightful fusion of Chinese, Malay, and Indonesian cuisines, characterized by its bold and vibrant flavors.
Key Consideration Factors
When choosing where to go, make sure to consider these things:
Quality of Service: Choose a restaurant that provides excellent service, with staff that are friendly, knowledgeable and courteous.
Menu Options: When searching for a restaurant, look for establishments that offer a diverse selection of delectable Peranakan dishes to satisfy your taste buds and explore the rich culinary heritage.
Prices: Consider the price range as an essential factor in your restaurant selection process. It's worth noting that some restaurants may have more expensive dishes compared to others, so it's important to find a balance between your budget and dining preferences.
Reputation: Take the time to check reviews and ratings to gain insights into the restaurant's reputation. By doing so, you can have a better understanding of the overall dining experience and make more informed decisions.
Customer Reviews: Don't forget to read customer reviews online! These reviews provide valuable firsthand accounts and experiences that can give you a deeper understanding of what to expect while dining at the restaurant.
Best Peranakan Food Singapore
1) Candlenut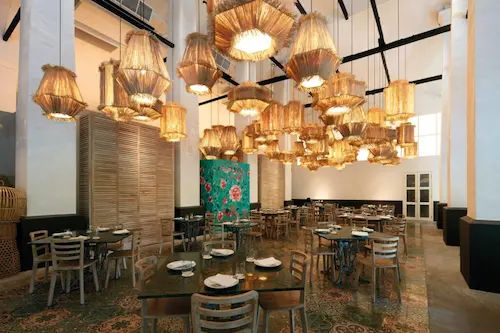 Key Services
Seasonal Peranakan dishes
Website
https://comodempsey.sg/restaurant/candlenut
Address
Block 17A Dempsey Road, Singapore 249676
Phone
+65 8121 0176
Operating Hours
LUNCH, MON – SUN
12:00PM – 3:00PM
(Last seating 2:30PM; last order 3:00PM)DINNER, SUN – THU
6:00PM – 10:00PM
(Last seating 9:30PM; last order 10:00PM)DINNER, FRI, SAT AND EVE OF PUBLIC HOLIDAYS
6:00PM – 11:00PM
(Last seating 10:30PM; last order 11:00PM)
Candlenut, a renowned Michelin-starred Peranakan restaurant, takes immense pride in their ability to skillfully blend contemporary elements with traditional flavors in their cuisine. By embracing innovation while preserving the essence of authentic dishes, they ensure a delightful culinary experience that appeals to a wide range of palates and guarantees the utmost enjoyment for all patrons.
2) Tingkat PeraMakan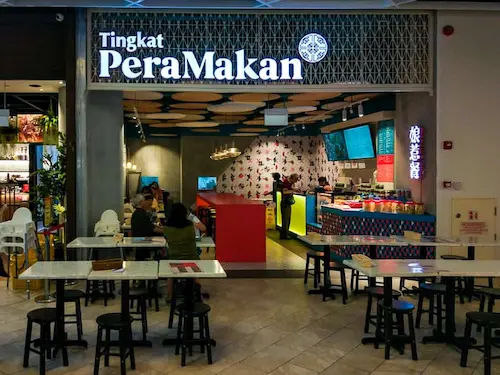 If you're looking to experience authentic Peranakan cuisine in the company of your friends and family, be sure to pay a visit to Tingkat PeraMakan. This renowned restaurant is known for its expertise in serving Peranakan that will transport you back to the comforts of home.
At Tingkat PeraMakan, you'll find a wide variety of meal options to choose from, allowing you to create your own personalized bundle of culinary delights. Whether you're a meat lover or a vegetarian, there are amazing meal packages available to cater to your preferences and ensure a memorable dining experience.
Indulge in the flavors and aromas of Peranakan cuisine as you savor each mouthwatering dish meticulously prepared by the skilled chefs at Tingkat PeraMakan.
3) The Peranakan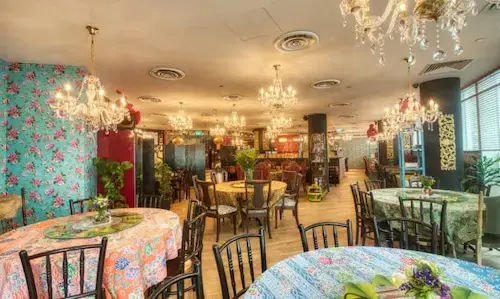 | | |
| --- | --- |
| Key Services | Home-made Peranakan dishes |
| Website | https://www.theperanakan.com/ |
| Address | 442 Orchard Road Level 2 Claymore Connect Singapore 23887 |
| Phone | +65 6262 4428 |
| Operating Hours | Monday-Sunday (11:00AM – 10:00PM) |
The Peranakan is renowned as the ultimate destination in Singapore for indulging in exquisite Peranakan cuisine. Their menu boasts an array of delectable dishes, ranging from the succulent roast suckling pig to the tantalizing fish delicately wrapped in banana leaf.
When you dine at The Peranakan, you can expect a delightful gastronomic experience with their festive menu, comprising 6 to 8 courses of culinary bliss.
Moreover, they go the extra mile by offering catering services for various special occasions, including weddings, birthdays, and other memorable events.
4) Straits Chinese Nonya Restaurant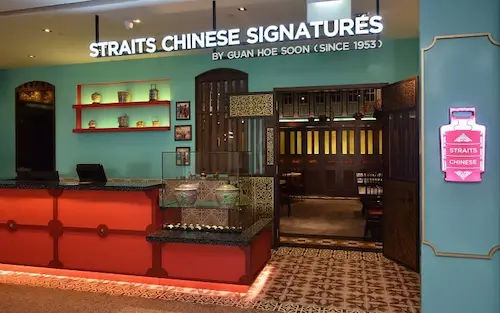 Key Services
Nonya Cuisine
Website
http://www.straitschinese.com/
Address
Esplanade Theatres
8 Raffles Ave #02-21 Singapore 039802
Cecil Street
133 Cecil St #B1-01 Singapore 069535
Joo Chiat
38/40 Joo Chiat Place Singapore 427764
Mactaggart
20 MacTaggart Road Singapore 368079
Phone
6339 3683 / 6225 8683
Operating Hours
Daily: 11:00AM-3:00PM, 6:00PM-9:00PM
Established in 1953, Straits Chinese Nonya Restaurant proudly holds the distinction of being Singapore's inaugural nonya restaurant.
With recipes handed down through generations, they stand out by meticulously selecting and utilizing only the freshest ingredients in their culinary creations. This commitment to quality guarantees an exceptional dining experience like no other.
5) Popo and Nana's Delights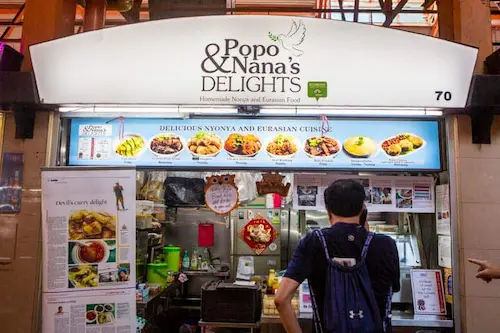 After spending years honing her skills in preparing delicious Eurasian and Nyonya cuisine for her family, Chef Grace Chin made the bold decision to embark on an entrepreneurial journey in 2014, encouraged by the persistent urging of her relatives.
Today, Grace passionately crafts a diverse range of delectable, 100 percent MSG-free Eurasian and Peranakan meals for her esteemed patrons on a daily basis, with the invaluable assistance of her talented brother Christopher.
Together, they create culinary masterpieces that tantalize taste buds and leave a lasting impression on every visitor who has the pleasure of savoring their creations.
6) Violet Oon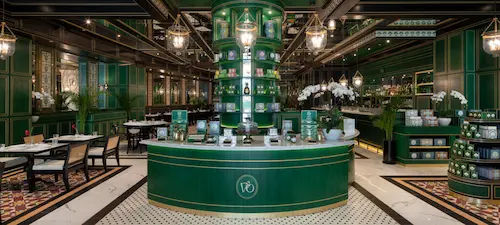 Violet Oon is widely acclaimed for its picturesque ambiance and world-renowned spices, which emanate a delightful aroma, guaranteeing a delectable dining experience with every meal.
With a diverse range of culinary offerings influenced by various gastronomic traditions, they cater to every palate. Indulge in the exquisite atmosphere of their stunning long bar or open-grill area, while also exploring their exquisite selection of gourmet snacks and mementos.
7) Guan Hoe Soon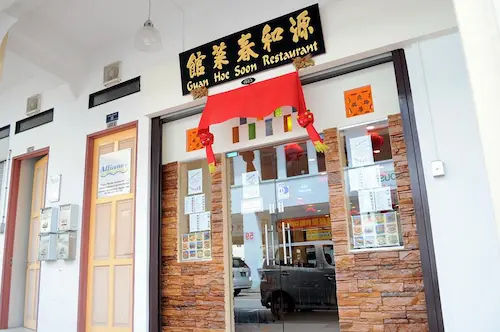 | | |
| --- | --- |
| Key Services | Affordable prices |
| Website | https://www.guanhoesoon.com/ |
| Address | 40 Joo Chiat Pl, Singapore 427764 |
| Phone | +65 6344 2761 |
| Operating Hours | Daily, 11:00am to 3.00pm, 6:00 to 9:30pm |
Guan Hoe Soon restaurant, being one of the most established Peranakan restaurants in Singapore, has been delighting customers with its exquisite Peranakan cuisine for several decades.
This renowned establishment proudly presents a diverse menu that showcases an array of delectable fish, beef rendang, and vegetable dishes, all available at incredibly affordable prices starting from just $15.
If you are seeking a remarkable dining experience that perfectly balances quality and affordability, this restaurant is the ideal choice.
8) House of Peranakan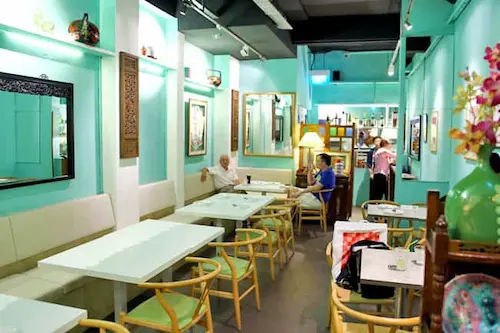 | | |
| --- | --- |
| Key Services | Peranakan Food |
| Website | http://houseofperanakan.com.sg/ |
| Address | East Coast Road, Singapore 428909 |
| Phone | 64406195 |
| Operating Hours | Daily, 11am-3pm, 6pm-10pm |
For decades, spanning from the 1980s to the present, the House of Peranakan has stood as a revered guardian and promoter of the rich Peranakan culinary heritage.
With a legacy that spans three generations, this esteemed group of restaurants has emerged as a trailblazer in Nonya cuisine, led by a direct descendant of Peranakans.
Their unwavering commitment to preserving and celebrating the vibrant flavors and traditions of Peranakan culture has made them a beloved and respected institution in the culinary world.
9) Godmama Peranakan Restaurant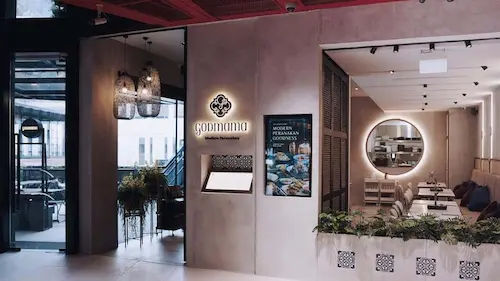 Key Services
Modern Peranakan dishes
Website
https://godmama.sg/
Address
Funan, #04-07
107 North Bridge Road
Singapore 179097
Phone
+65 6970 0828
Email
hello@godmama.sg
Operating Hours
LUNCH: 11am – 3.30pm
DINNER: 6pm – 10pm
Godmama offers a delightful culinary experience with its fusion of modern and traditional Peranakan cuisine. Known for its exceptional blend of contemporary and ancient flavors, Godmama has earned a reputation as one of the finest dining establishments in Singapore.
Step into their vibrant and colorful environment, where they artfully present both classic Nyonya dishes and innovative creations that showcase the richness of Peranakan cuisine.
With their modern approach and attention to detail, Godmama promises a gastronomic journey that celebrates the best of Singapore's culinary heritage.
10) Baba Chews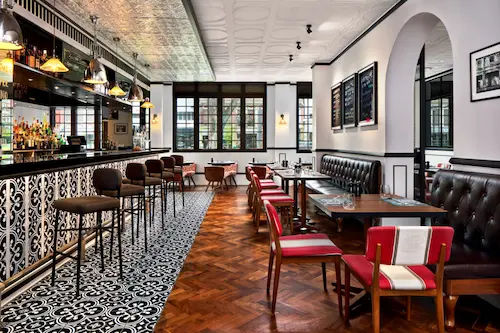 Key Services
Signature local Peranakan menu
Website
http://babachews.com.sg/
Address
86 East Coast Road Katong Square (S) 428788
Phone
6723 2025
Operating Hours
Weekdays: 7:30am–2:30pm, 6–11pm
Weekends: 7:30am–11pm
Baba Chews is renowned for its culinary innovation, offering an exquisite array of Peranakan cuisine that is unrivaled in Singapore! With a perfect blend of tradition and modernity, they serve not only authentic Peranakan menu but also reinvented renditions of beloved classics.
In addition to their delectable Western favorites, they boast an extensive selection of beverages, including an enticing range of alcoholic options.
Prepare to be delighted by their signature dishes, meticulously crafted to harmoniously blend a myriad of flavorful ingredients, resulting in an unforgettable dining experience that is sure to leave you craving for more.
Peranakan Food Singapore
In conclusion, Singapore is a thriving hub for Peranakan cuisine, offering an array of dining establishments that specialize in this unique culinary tradition. Each restaurant brings its own distinctive touch to the table, presenting a rich tapestry of flavors and dishes that capture the essence of Peranakan culture.
From traditional recipes passed down through generations to innovative fusions that marry Old World techniques with modern sensibilities, these restaurants represent the diverse and vibrant gastronomic landscape of Singapore.
Whether you're a local foodie or a tourist on a culinary adventure, these Peranakan restaurants in Singapore promise a gastronomic journey that is as enlightening as it is delicious.
Frequently Asked Questions (FAQ)
If you have any questions about Peranakan Food in Singapore, you can refer to the frequently asked questions (FAQ) about the best Peranakan Food in Singapore below:
What are the best restaurants that serve Peranakan food in Singapore?
The best restaurants that serve Peranakan dish in Singapore are Violet Oon, Popo and Nana's Delights, Straits Chinese Nonya Restaurant, The Peranakan, and Godmama Peranakan Restaurant.
What is Peranakan cuisine in Singapore?
Peranakan cuisine in Singapore is a unique blend of Chinese and Malay influences, combining the traditional flavors from both cultures. It includes dishes such as laksa, ayam buah keluak, beef rendang, and nasi ulam.
What is the main dish of Peranakan?
The main dish of Peranakan is ayam buah keluak, a rich and flavorful nyonya fried chicken wings cooked in a spicy black nut paste. It is usually served with steamed white rice or nasi lemak. Other common dishes include babi pongteh, beef rendang, Babi Assam, and sambal goreng.
What are Peranakan food ingredients?
Peranakan dish ingredients typically include spices such as lemongrass, galangal, and turmeric along with a variety of herbs and aromatics such as shallots, garlic, and chilli. Coconut milk is also commonly used to add richness and depth of flavor to the dish.
Where can I find authentic Peranakan food in Singapore?
There are several restaurants in Singapore that specialize in serving authentic Peranakan dish. Some popular options include Chilli Padi Nonya Restaurant, Charlie's Peranakan Food, True Blue Cuisine, and Violet Oon Singapore.
Are there any restaurants in Singapore that offer modern Peranakan cuisine?
Yes, if you're looking for innovative Peranakan creations, you can try restaurants like Candlenut and The Blue Ginger. These establishments offer a modern twist to traditional dishes, combining traditional peranakan flavours with contemporary techniques such as wagyu beef rendang, assam fish head curry, assam prawns.
Where can I enjoy grilled sambal barramundi in Singapore?
Grilled sambal barramundi is a delicious dish commonly found in this cuisine. You can try it at restaurants like Folklore or True Blue Cuisine, where they serve this flavorful fish dish as part of their menu.
Can you recommend a place for buah keluak fried rice in Singapore?
For an exquisite Peranakan culinary experience, head to Candlenut. They are known for their buah keluak fried rice, a unique and flavorful dish that showcases the richness of Peranakan flavors.
Which restaurants serve nyonya fried chicken wings in Singapore?
If you're craving nyonya fried chicken wings, make sure to visit Violet Oon Singapore or The Blue Ginger. These restaurants offer crispy and flavorful nyonya-style chicken wings, perfect for satisfying your Peranakan cravings.
Where can I find an ayam buah keluak burger in Singapore?
For a fusion twist on traditional Peranakan dish, try the ayam buah keluak burger at Candlenut. This unique creation combines the flavors of the iconic Peranakan dish with a modern burger concept, resulting in a hearty Peranakan meal.
Additional Useful Articles
If you are looking for other useful guides and articles about Peranakan Food in Singapore, check them out below: