Yakiniku Singapore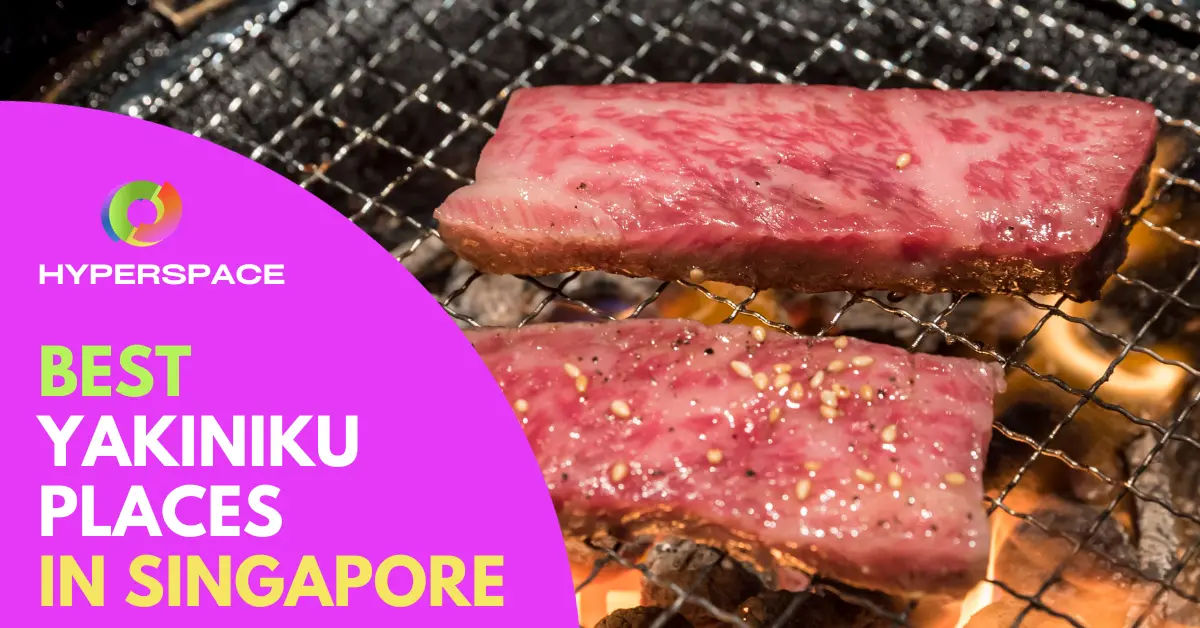 In the bustling culinary scene of Singapore, Yakiniku, a Japanese-style BBQ, stands out as an exceptional gastronomic experience.
The best places for Yakiniku in Singapore include Yakiniku Yazawa, Wano Niku, Yakiniquest, and Renga-Ya.
When selecting a Yakiniku restaurant in Singapore, take into account factors like the variety of meats available, pricing, atmosphere, and the type of charcoal utilized.
Yakiniku, also known as Japanese BBQ, is a beloved culinary tradition where high-quality meats, veggies, and seafood are grilled over charcoal. The result? An exquisite combination of flavors and textures.
Here, we explore the best Yakiniku spots in Singapore that any food-loving resident or visitor should not miss.
Quick Summary
Best places for Yakiniku in Singapore include Yakiniku Yazawa, Wano Niku, Yakiniquest, and Renga-Ya.
When choosing a Yakiniku place in Singapore, consider factors such as the meats offered, price, ambience, and the type of charcoal used.
Yakiniku, often referred to as Japanese barbecue, is a popular culinary tradition that involves grilling bite-sized pieces of premium-quality meats, vegetables, and seafood over a charcoal flame, resulting in a delightful array of flavors and textures.
Key Consideration Factors
Before going into a Yakiniku restaurant, make sure to check these important factors:
Meats offered: Some restaurants may specialize in certain types of meats, while others offer a wider variety. Make sure to check the menu beforehand if you have specific preferences.
Pricing: Yakiniku can range from affordable to extravagant. Set a budget and look for options that fall within your price range.
Ambience: Do you prefer a cozy, intimate setting or a lively atmosphere? Consider the ambience of the restaurant to ensure an enjoyable dining experience.
Type of charcoal: Charcoal is a crucial component in Yakiniku as it adds a distinct smoky flavor to the grilled meats. Some restaurants use traditional binchotan charcoal, while others may opt for gas or electric grills.
Best Yakiniku Singapore
1) Renga-Ya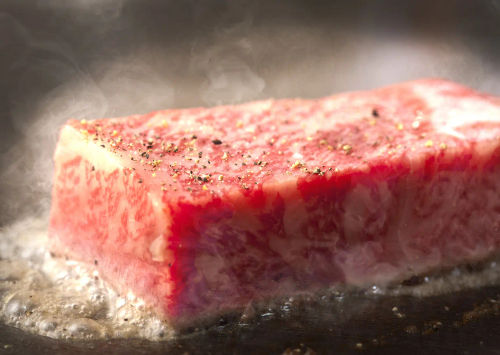 Key Services
House of Japanese Charcoal BBQ
Address
30 Victoria Street, #01-11/12, Chijmes, Singapore 187996
Website
https://rengaya.sg/
Phone
+65 6352 1966
Operating Hours
Tuesday to Saturday: 12–2:30PM, 6–11PM
Sunday: 12–2:30PM, 5:30–10:30PM
Get ready for an extraordinary culinary adventure at this exceptional Japanese steakhouse and BBQ restaurant. Immerse yourself in a world of gastronomic delight as you indulge in delicious, top-quality Angus striploin steak imported from the pristine region of Hokkaido.
For the ultimate indulgence, savor the A5 grade wagyu beef renowned for its unmatched marbling and melt-in-your-mouth tenderness, sourced exclusively from the picturesque prefecture of Kagoshima.
But wait, there's more! Don't miss the Wagyu plate, a culinary masterpiece showcasing the finest cuts of wagyu, along with a complimentary Wagyu hamburger crafted to perfection.
And for a truly immersive dining experience, relish the opportunity to cook three distinct wagyu cuts yakiniku-style right at your table over hot charcoal.
2) Yakiniku Like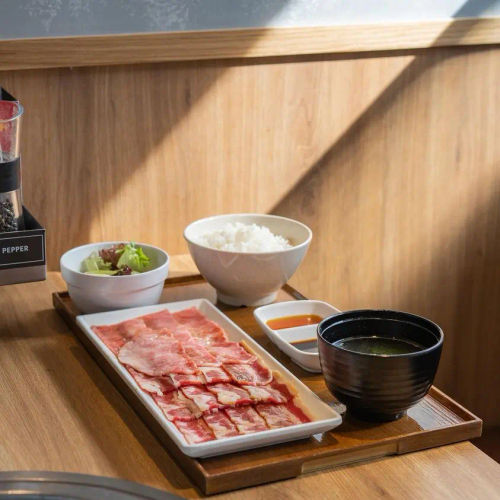 Yakiniku Including is a popular casual yakiniku joint that can be found in various prominent shopping centers across Singapore, such as PLQ Mall, Sengkang Square, and Compass One. This provides great convenience for those yakiniku cravings without needing to travel far.
Upon entering Yakiniku Including, you'll be welcomed by a warm and inviting ambiance, creating the perfect setting for enjoying a delicious meal with your loved ones. The restaurant's skilled chefs ensure that the meat quality is exceptional, offering a wide range of succulent cuts to satisfy your palate.
From tender wagyu beef to flavorful pork belly, there is an extensive selection to please your taste buds.
While relishing in this delightful feast, it's worth noting that there is a time limit for dining. This adds an element of excitement and urgency to the experience, prompting diners to cook their meats swiftly and savor each flavorful bite. It's a unique aspect of Japanese Yakiniku Including that enhances the overall dining adventure.
3) Wano Niku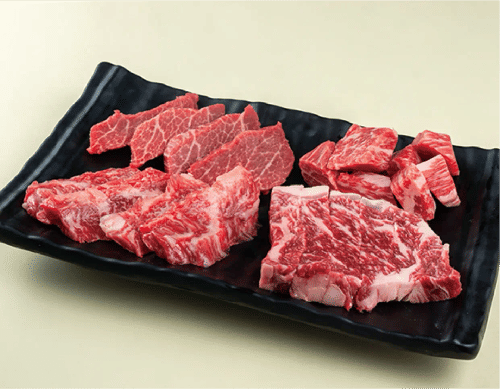 | | |
| --- | --- |
| Key Services | Hawker stall |
| Address | 243 Cantonment Rd, Store 2, Singapore 089770 |
| Website | https://www.wanoniku.com/ |
| Phone | +65 8803 2961 |
| Operating Hours | Tues to Sun 11 AM–2 PM, 5–9 PM |
Immerse yourself in the vibrant neighborhood of Tanjong Pagar, where a hawker stall awaits. Managed by passionate Japanese individuals, this hidden gem is renowned for its exquisite selection of A4 Japanese wagyu and Kumamoto pork.
Prepare to be tantalized by the flavors of house-made Japanese Yakiniku, available in three mouthwatering variants: Original, Special Spicy, and Shiro. Each bite will transport you to culinary bliss.
For those seeking a shared culinary adventure, our Party Platters offer an enticing assortment of premium skirt steak, karubi, pork belly, and pork collar. Indulge in this delightful feast that will leave your taste buds longing for more.
Embark on a remarkable gastronomic journey and let your senses be captivated.
4) Yakiniku Yazawa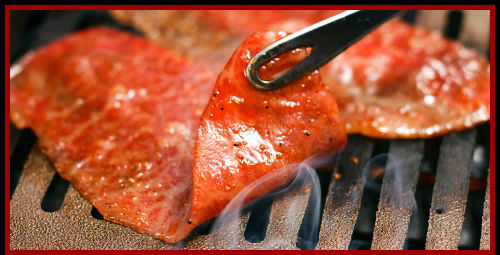 Key Services
Japanese barbecue
Address
11 Unity St, #01-01 Robertson Walk, Singapore 237995
Website
http://yazawameat.com
Phone
+65 6235 2941
Operating Hours
Daily:
6–10:30PM
Yakiniku Yazawa, situated in Robertson Quay, is the ultimate place for meat lovers seeking to indulge in high-quality cuts. Renowned for its exceptional standards, this establishment directly imports the finest kuroge wagyu from Japan.
With a wide selection ranging from exquisite cuts such as misuji and chateaubriand to mouthwatering ribeye, they cater to even the most discerning palates..
One dish not to be missed is their Wagyu Tartare Don. This exquisite creation presents a delightful combination of perfectly marbled beef, accompanied by a silky raw egg yolk, all served on a bed of warm, sticky sweet rice. It is an absolute treat that will tantalize your taste buds and leave you yearning for more.
At Yakiniku Yazawa, every bite is an experience to relish, making it a must-visit destination for beef enthusiasts in search of an unforgettable dining experience.
5) Wa-En Wagyu Yakiniku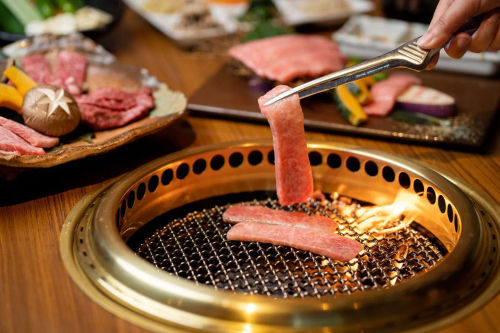 Key Services
Yakiniku meats and Japanese whiskeys, sakes
Address
78 Airport Boulevard
Jewel Changi Airport
01-224
Singapore 819666
Website
https://wa-en.com.sg/
Phone
6288 0488
Operating Hours
Mon to Sun: 11am to 10pm
Last order:
Yakiniku 9.15pm,
Signatures/Rice/Noodles 9.30pm
Prepare to indulge in the mouthwatering delights of Wa-En Wagyu Yakiniku, originating from the vibrant city of Hong Kong! Get ready for a culinary journey like no other, immersing yourself in the rich flavors and textures of the finest A4 and A5 wagyu imported from Miyazaki, Japan.
Known as Miyazakigyu, this extraordinary delicacy boasts delicate snowflake marbling and a premium taste that is matched only by its mesmerizing visual appeal. Each bite offers an unforgettable dining experience, leaving your meat cravings for more.
Come and savor the unparalleled quality and exquisite craftsmanship of this culinary adventure that will surpass your expectations.
6) Tajimaya Yakiniku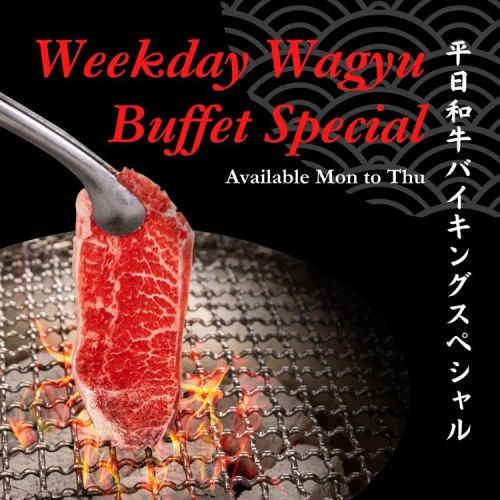 Key Services
Authentic Japanese Charcoal Grill
Address
1 Kim Seng Promenade #B1-115 Singapore 237994
Website
https://www.tajimaya.com.sg/
Phone
6970 5976
Email
mail@createries.com
Operating Hours
Mon – Thu: 11.30am – 3.00pm (Last Order 2.30pm); 5.30pm – 10pm (Last Order 9.30pm)
Fri – Sun, PH, eve of PH: 11.30am – 10pm (Last Order 9.30pm)
Indulge in the unparalleled and truly authentic Japanese charcoal grill experience at Tajimaya Yakiniku. Enter a cozy and welcoming environment, where every moment becomes a delightful and interactive dining adventure.
Immerse yourself in the art of grilling as you relish the aroma of perfectly seared meats, carefully cooked over the glowing charcoal. With their efficient exhaust system seamlessly managing the smoke, you can fully enjoy a hands-on cooking experience, savoring the joy of grilling your preferred premium meats right at your table.
Embark on a culinary journey like no other, where the flavors come alive and the ambiance transports you to the heart of Japan. Come join Tajimaya Yakiniku and create unforgettable memories with every delectable bite.
7) Japanese BBQ Tora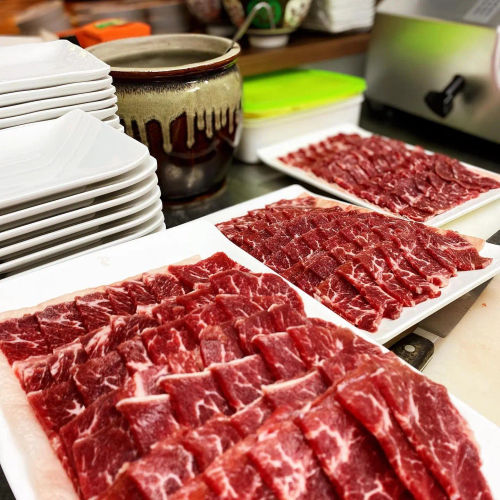 Located conveniently next to IKEA in Alexandra, Japanese BBQ Tora Express is a charming dining destination. Experience their mouthwatering selection of separate sets featuring juicy beef, tender pork, and flavorful chicken.
Each set is thoughtfully served with fragrant rice, comforting spicy miso soup, and a choice of refreshing salad or tangy kimchi as delightful side dishes.
Whether you opt for the popular Prime Karubi Set for the ultimate BBQ experience or indulge in the tantalizing Tora Set with a combination of skirt, loin, and short ribs of beef, be prepared for a culinary journey that will leave you longing for more at Japanese BBQ Tora Express!
8) Syohachi Yakiniku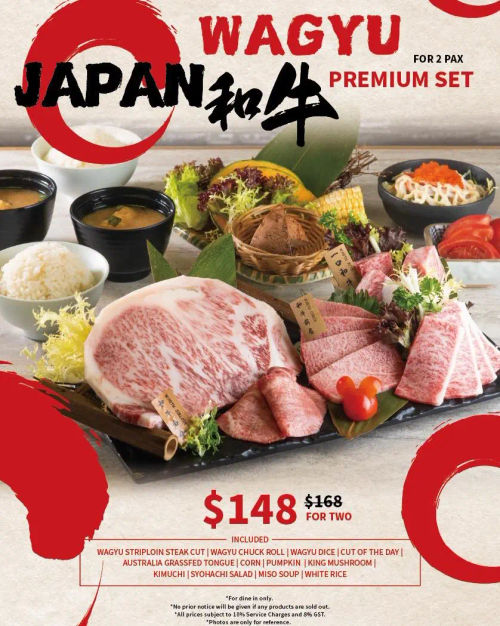 Syohachi Yakiniku at Guoco Tower is the first international location of the renowned Hong Kong chain, famous for its exceptional dining experiences. This innovative establishment introduces a unique concept of A5 wagyu yakiniku, offering a delightful fusion of flavors and textures.
Since its successful launch in mid-November of last year, the restaurant has gained a steadily growing fanbase, attracting discerning meat lovers with its unparalleled quality and dedication to excellence. One of the reasons behind its popularity lies in the meticulously sourced Sendai wagyu beef, obtained from a renowned Japanese ranch renowned for its impeccable standards.
Furthermore, Syohachi Yakiniku sets itself apart with its all-you-can-eat policy, allowing guests to indulge in an unlimited feast of mouthwatering grilled delights. Get ready to embark on a culinary journey like no other, where each bite is a celebration of flavor, quality, and tradition.
9) Yakiniquest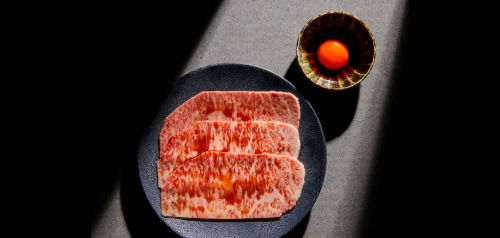 Key Services
Yakiniku
Address
333A Orchard Rd Mandarin Gallery, #04-08/09/10, Singapore 238897
Website
http://www.yakiniquest.sg/
Phone
+65 6223 4129
Email
info@yakiniquest.sg
Operating Hours
Open everyday
Lunch 12:00pm-3:00pm (Last seating 1:30pm)
Dinner 6:00pm-10:30pm (Last seating 9:00pm)
Experience an exclusive dining journey that takes customers on an extraordinary Japanese Yakiniku indulgence. Our meticulous selection features the finest wagyu grade meats, known for their exceptional marbling and occasional use of rare cuts.
These carefully chosen meats are expertly seasoned and grilled to perfection, resulting in a tantalizing melt-in-your-mouth sensation.
Adding to the experience, our establishment offers four elegant dining nooks, each equipped with smokeless porcelain charcoal gas grills. This unique feature allows you the freedom to cook the meats according to your personal preferences, ensuring a truly customized culinary adventure.
With a seating capacity of 64, we invite you to savor every moment as you embark on this unparalleled Japanese Yakiniku experience.
10) Yen Yakiniku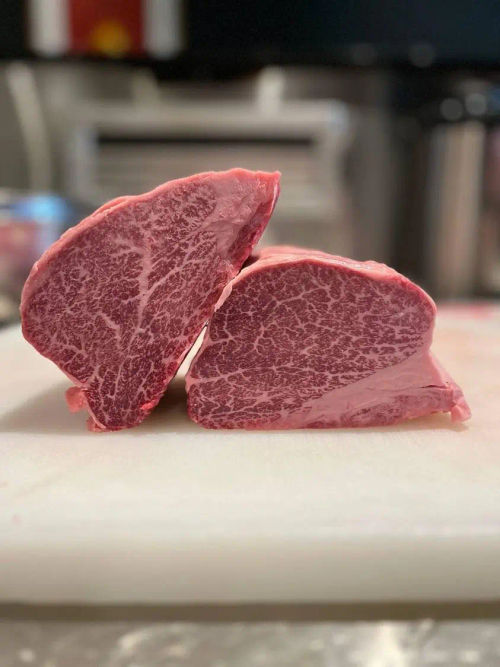 If you lack confidence in your cooking skills and are looking for a delightful dining experience, I highly recommend paying a visit to Yen Yakiniku. Nestled in a charming shophouse on Ann Siang Hill, this restaurant is a hidden gem. Their skilled chefs will grill your meats to perfection right in front of you.
Get ready to indulge in a tantalizing variety of delicious cuts, each carefully selected to satisfy even the most discerning palate. Sink your teeth into the succulent Wagyu Oyster Blade, savor the rich flavors of the Thick Cut Ox Tongue, or treat yourself to the melt-in-your-mouth goodness of the Wagyu Rib Eye.
But it's not just about the meats. Yen Yakiniku also caters to seafood enthusiasts, offering a diverse selection of options that will transport you to the tropics. Delight in the freshness of the Hokkaido Scallops, perfectly prepared to enhance your overall dining experience.
Yakiniku Singapore
In conclusion, the yakiniku scene in Singapore is rich and diverse, offering a myriad of dining experiences to satisfy all meat lovers.
From the mouthwatering delights of Tajimaya Yakiniku to the charming atmosphere at Japanese BBQ Tora and the renowned Syohachi Yakiniku, there is something for everyone.
Whether you're a seasoned griller or a novice looking for a unique dining experience, this bustling city-state promises a culinary journey that will leave you longing for more.
So, don't wait any longer, dive into the world of yakiniku in Singapore today!
Frequently Asked Questions (FAQ)
If you have any questions about Yakiniku places in Singapore, you can refer to the frequently asked questions (FAQ) about the best Yakiniku places in Singapore below:
What are the best places for yakiniku in Singapore?
The best Yakiniku restaurants in Singapore include Yakiniku Yazawa, ROCKU Yakiniku, Wa-En Wagyu Yakiniku, Yen Yakiniku, and Renga-Ya.
What country is yakiniku from?
Originating in Japan, yakiniku, which translates to "grilled meat" in English, is a beloved dining experience in Japanese culture. It is commonly enjoyed with family or friends. So, indulge in a delightful yakiniku adventure in Singapore and relish every delicious bite!
What is the difference between yakiniku and shabu shabu?
Yakiniku is the act of grilling small pieces of barbecued meats and vegetables on a charcoal or gas grill. In contrast, Shabu shabu is a hot pot dish where thinly sliced meats and vegetables are cooked in a pot of boiling broth and then dipped into different sauces before being eaten.
Is yakiniku pork or beef?
Yakiniku can consist of pork, beef cuts, as well as other types of raw meat like chicken thigh and seafood. The specific selection of meat depends on the restaurant and the cuts they offer on their menu. While some restaurants specialize in one type of protein, others provide a variety. Therefore, if you have dietary restrictions or preferences, it is advisable to inquire with the restaurant in advance.
How much is yakiniku?
The price of yakiniku can differ based on the restaurant and the meat selection. Typically, a yakiniku meal can cost between $20 to $50 per person. However, high-end establishments might have higher prices, especially for premium wagyu cuts. It's advisable to review the menu or inquire with the staff in advance for a rough estimate.
What is yakiniku?
Yakiniku, a Japanese term meaning "grilled meat," is a cooking style where diners grill a variety of meat cuts, such as beef, pork, raw crab roe, and chicken, right at their table.
What are some must-try dishes at the top yakiniku restaurants in Singapore?
Some must-try dishes include the luxury wagyu beef platter, Japanese grilled mutton dish, beef short plate, and wagyu aburi sushi.
Are there any yakiniku restaurants in Singapore that offer premium Wagyu buffet?
Yes, there are yakiniku restaurants in Singapore that offer a premium Wagyu buffet, allowing you to indulge in high-quality cuts of beef like premium Miyazaki Wagyu.
Can I find unique cuts of meat like beef tongue or pork jowl at these yakiniku restaurants?
Absolutely! Many of the top yakiniku restaurants in Singapore offer a wide variety of cuts, including beef tongue, ox tongue, and pork jowl, giving you the opportunity to explore new flavors.
Is there a recommended yakiniku restaurant for those who enjoy lamb chops?
Yes, if you're a fan of lamb chops, you'll be pleased to know that some of the best yakiniku restaurants in Singapore offer premium lamb chops cooked to perfection.
Do any of the featured yakiniku restaurants in the article offer lunch omakase menus?
Yes, some of the featured yakiniku restaurants provide lunch omakase menus, ensuring a delightful dining experience with a curated selection of dishes.
Are there any yakiniku restaurants in Singapore that offer a buffet-style dining experience?
Absolutely! Several yakiniku restaurants in Singapore offer a buffet-style dining experience, allowing you to enjoy an unlimited supply of mouth-watering grilled meats, such as the yakiniku warrior.
What Australian Wagyu options are available at the best Yakiniku places in Singapore?
Many of the top Yakiniku establishments in Singapore offer a selection of Australian Wagyu beef. As beef specialist, these restaurants source the finest cuts to provide a rich and flavorful dining experience. Australian Wagyu, known for its marbling and melt-in-your-mouth texture, is a popular choice. You can typically find options like boneless short rib and other cuts perfect for Yakiniku grilling.
Can I have a dinner Omakase experience at Singapore's best Yakiniku restaurants?
Absolutely! Several reputable Yakiniku restaurants in Singapore offer a dinner Omakase menu. This allows diners to enjoy a variety of dishes selected by the chef, including premium cuts like Australian Wagyu and boneless short rib. These beef specialists carefully curate their Omakase menus to showcase a range of flavors and cooking techniques that truly elevate the Yakiniku experience.
Does the best Yakiniku in Singapore serve Japanese Wagyu?
Yes, indeed! The top-rated Yakiniku restaurants in Singapore take pride in serving authentic Japanese Wagyu. This includes both A5 grade Wagyu and Kobe beef – considered the pinnacle of quality in the world of beef. Japanese Wagyu is renowned for its rich marbling and sumptuous, buttery flavor which makes it a perfect choice for Yakiniku.
What can I expect from a Yakiniku buffet in Singapore? Are there any Wagyu appetisers?
A Yakiniku buffet in Singapore offers an extensive selection of meats, including cuts of Kobe beef and Wagyu, alongside a variety of other dishes. And yes, many of these buffets also include Wagyu appetisers in their spread. These may range from Wagyu sushi to seared Wagyu carpaccio, offering patrons the chance to savour this luxurious meat in a variety of preparations before moving on to the main event – the grill-your-own Yakiniku experience.
Additional Useful Articles
If you are looking for other useful guides and articles about Yakiniku Places in Singapore, check them out below: